Many press releases from Whisky PR firms come with a cocktail recipe or two. Rather than waste the hard work of bartenders who created those recipes, we're sharing them with the WhiskyCast community here. Recipes provided by whisky companies and their PR firms will be identified as such, and just because a recipe specifies a certain brand doesn't mean you can't use what you already have at home.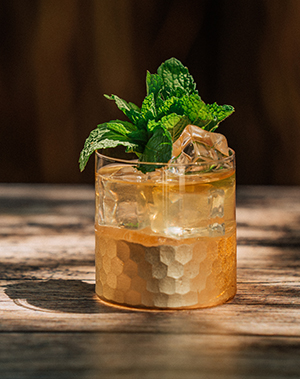 August 12, 2020 – Aberfeldy provided this cocktail recipe to celebrate National Honey Bee Day on August 15, and suggests that you can make it with your choice of soft herbs such as basil, mint, thyme, tarragon, dill, marjoram or cilantro depending on your personal taste. 
2 ounces of  Aberfeldy 12
1.5 ounces of lemon juice (or about half of a lemon squeezed)
1 ounce of honey syrup (Make it with 100g of honey and 64g water, stir and leave to chill. Note: syrup will only last 3 days.)
4-6 leaves of a soft herb
Add all ingredients to a shaker tin with ice. Shake vigorously and strain using a fine mesh strainer into a small rocks glass filled with ice. Garnish with fresh herb of choice.
---
April 8, 2020 – The Macallan European brand ambassador, Nicola Riske, shared these cocktail recipes with us on our WhiskyCast Live webcast from her home base in Madrid. They're takes on classic cocktails that can easily be prepared at home.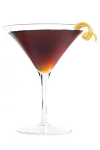 Reverse Rob Roy
2 ounces of sweet Vermouth
1 ounce of The Macallan Sherry Oak Cask 12 Years Old
2 dashes of Angostura bitters
Stir the ingredients in a mixing glass with ice, then strain into a chilled glass and garnish with a cherry or a lemon twist.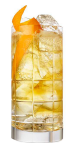 A Ginger Sunset
1 ounce of The Macallan Double Cask 12 Years Old
1/2 ounce of Oloroso Sherry
Ginger Ale (4 to 6 ounces to preference)
Orange twist
Over ice, build into a highball glass and give a gentle stir. Twist an orange peel over the glass to release its oils, then drop it into the drink.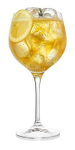 The Macallan Copa
1 ounce of The Macallan Double Cask 12 Year Old
1/2 ounce of Oloroso Sherry
Tonic (4 to 6 ounces to preference)
Lemon or orange wheel
Add all ingredients to a Copa filled with ice and garnish with the lemon or orange wheel.
---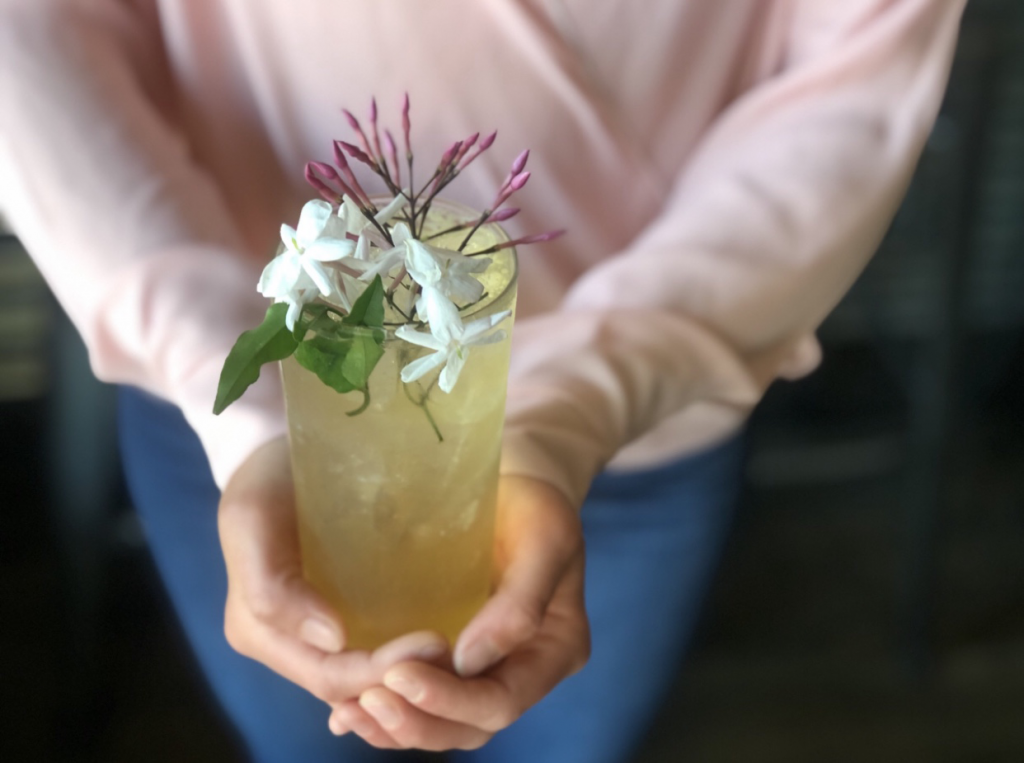 June 17, 2019 – Robin Wolf of The Hatch Rotisserie & Bar in Paso Robles, California won the 2019 cocktail competition for Tales of the Cocktail with this recipe featuring Suntory's Toki Japanese whisky with her own Jasmine Tea Syrup.
2 ounces of Suntory Toki Whisky
1/2 ounce of Jasmine Tea Syrup*
Top with Q Club Soda
*Recipe for Jasmine Tea Syrup:
Mix equal parts cane sugar and hot jasmine tea (brew the tea strong). 1/2 cup dried jasmine to 4 cups water, steeped for 15 minutes and reheated to melt sugar (turning it into a 1:1 simple syrup).
Pour 2 oz. Suntory Toki Whisky over ice in a highball glass
Add Jasmine Tea Syrup and top with Q Club Soda
Gently stir with bar spoon
Express lemon rind over top and around edges of glass
Garnish with fresh jasmine
---
August 3, 2018 – Here are a couple of cocktail recipes provided by High West that use their "Double Rye!" and American Prairie Bourbon whiskies: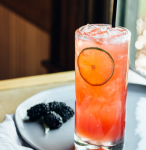 Double Rye! Horse's Neck
1½ ounces of Double Rye!
½ ounce of American Prairie Bourbon
¼ ounce of fresh ginger juice
¼ ounce of fresh lemon juice
2 ounces of Fever Tree Ginger Beer
Fill an Old Fashioned glass with ice chips. Pour all ingredients into the glass and stir, then garnish with a lemon twist.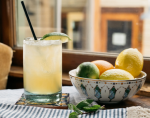 American Prairie Bourbon Rollin' Ridge
1½ ounces of American Prairie Bourbon
½ ounce of blackberry sage syrup
¾ ounce of fresh lime juice
¼ ounce of Cynar
Tonic water
Add all ingredients to a shaker with ice and shake until chilled. Strain into a Collins glass over ice and top with tonic water. Garnish with 2 lime wheels.
---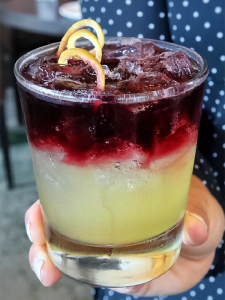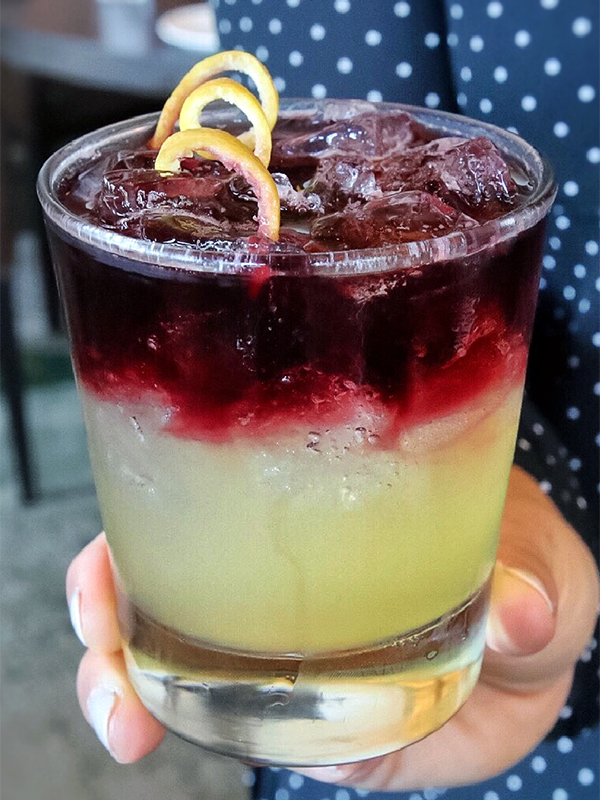 August 3, 2018 – The Whiskey Sour is one of those classic cocktails that every good bartender knows how to make without thinking, but the bar team at the JW Marriott San Antonio Hill Country Resort & Spa in Texas came up with this unique variation after a lot of thought (and experimentation) using locally-distilled .44 Ranger Creek Rye Whiskey.

1.25 ounces of  .44 Ranger Creek Rye Whiskey
0.5 ounce of agave
0.5 ounce of  lemon juice
1 ounce of a "light-bodied" red wine
Combine the rye whiskey, agave and lemon juice in a cocktail shaker and shake. Strain over ice with a bar spoon, then layer the wine on top. Garnish with a lemon twist.
---
May 14, 2018 – Whyte & Mackay shared these three cocktails created by noted New York City bartenders in time for World Whisky Day on Saturday, May 19. Patrick Smith of The Modern at The MOMA created The Dead Ringer using Jura 10-year-old, along with absinthe, Grand Marnier, and Amontillado sherry. Punch And Pie head bartender Logan Ronkaiken used Shackleton Whisky and Blue Curacao in his Arctic Seals cocktail, and the bar team at the Baccarat Hotel created La Dame de Coeur using The Dalmore 12-year-old (with a little bit of help from another single malt).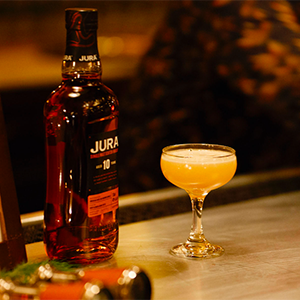 The Dead Ringer
1 bar spoon of absinthe
1/4 ounce of Grand Marnier
1/4 ounce of Amontillado sherry
1/2 ounce of Honey syrup
3/4 of a lemon
1 1/2 ounces of Jura 10
Shake and fine strain into a coupe.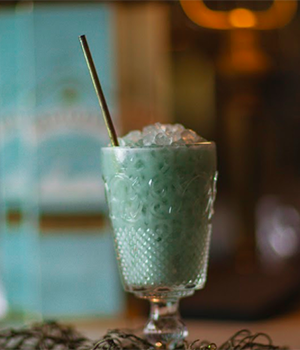 Arctic Seas
1 1/2 ounces of Shackleton Whisky
1/2 ounce of blue Curaçao
1 ounce of coconut cream
1/2 ounce of spiced raisin syrup
3/4 ounce of fresh lime juice
Shake all ingredients in a tin with ice. Strain over fresh crushed ice.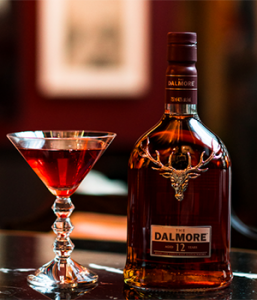 La Dame de Coeur
2 ounces of The Dalmore 12
1 ounce of Montanaro Rosso vermouth
3/4 ounce of Cappelletti
4 dashes of orange bitters
2 dashes of Angostura bitters
Rinse of Laphroaig 10-year-old Scotch
Rinse the glass with Laphroaig. Mix all remaining ingredients in a glass beaker and stir, then strain into the glass. Spritz with orange peel zest and discard. Add 1 spray of Laphroaig on top.
---
While the Mint Julep is most often thought of in connection with horse racing, particularly the Kentucky Derby, the history behind the drink goes back to the early days of alcohol distilling in the Middle East. It's also a cocktail that can be enjoyed all spring and summer long – not just on the first Saturday in May. Here's the recipe Heaven Hill National Brand Educator Lynn House shared with us for her Mint Julep.
2.5 ounces of Elijah Craig Small Batch Bourbon
1.5 to 2 teaspoons of powdered sugar (sweeten to taste)
1 teaspoon of water
8 mint leaves
In a Julep cup add the mint, sugar and water.  Muddle to release the oils and dissolve the sugar, then fill the Julep cup with shaved ice.  Pour bourbon over the ice and stir until frost develops on the outside of the Julep cup.  Top the cup off with more ice and garnish with a fresh spring of mint, but smack the mint first to release the oils.
---
The Dandy is one of those Prohibition-era cocktails that's making a comeback, and Heaven Hill National Brand Educator Lynn House shared her recipe with us…
1.25 ounces of Dubonnet Rouge
1.5 ounces of Elijah Craig Small Batch Bourbon
.25 ounce of Dry Curaçao
2 dashes of Angostura Bitters
2 dashes of Regan's Orange Bitters
Combine all ingredients in a mixing glass, ice and stir until well chilled.  Serve up in a cocktail glass. Garnish with an orange swath.
---
Highland Park provided this cocktail recipe created by San Francisco-based bartender Brian MacGregor for the holiday season that features the Highland Park Magnus single malt Scotch.
1.5 ounces of Highland Park Magnus
.5 ounce of cinnamon-infused maple syrup
.5 ounce of lemon juice
1 bar spoon of apple butter
Shake and strain over fresh ice, then garnish with apple slices and a cinnamon stick.
---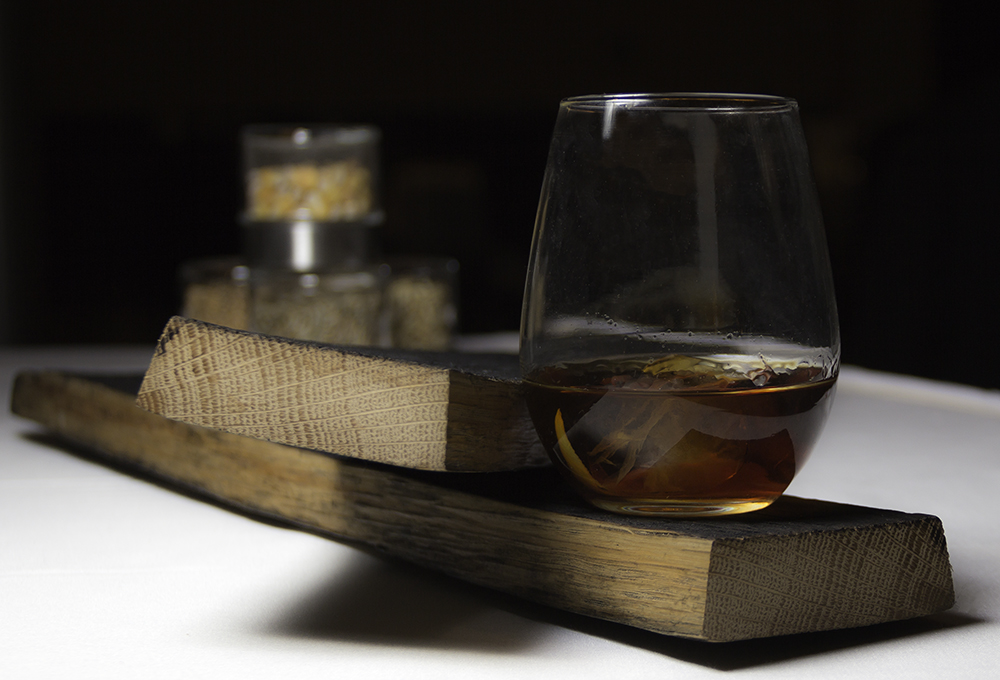 Matt Jones is not only Jim Beam's Canadian brand ambassador, but a veteran bartender. He created this variation on the Manhattan for the Jim Beam-sponsored Bourbon dinner at the 2017 New Brunswick Spirits Festival, and graciously provided us with the recipe.
1.5 ounces of Jim Beam Black Bourbon
.5 ounce of Averna Amaro liqueur
.5 ounce of cinnamon simple syrup (or add cinnamon to standard simple syrup)
2-3 dashes of Fee Brothers Black Walnut Bitters
Stir with ice, then pour over lemon zest into a rocks glass.
---