Many press releases from Whisky PR firms come with a cocktail recipe or two. Rather than waste the hard work of bartenders who created those recipes, we're sharing them with the WhiskyCast community here. Recipes provided by whisky companies and their PR firms will be identified as such, and just because a recipe specifies a certain brand doesn't mean you can't use what you already have at home.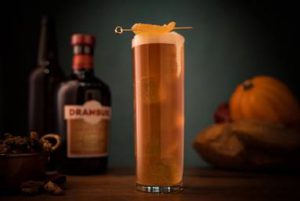 October 25, 2017 – No need for a Pumpkin Spice Latte this Halloween, when this Pumpkin Ginger Shandy cocktail recipe is available. The recipe was provided by William Grant & Sons, which owns both Monkey Shoulder and Drambuie.
1½ parts toasted walnut-infused Drambuie*
½ part Monkey Shoulder Scotch Whisky
¼ part lemon juice
¼ tsp fresh ginger
4-5 parts pumpkin ale
Garnish with a skewered candied ginger, and serve in a long glass.
*To make the toasted walnut-infused Drambuie: toast nuts over medium heat until browned and you can easily smell the toasted aroma. For every 1 part of Drambuie add 1/2 part of toasted nuts. Place in an airtight container to infuse for 24 hours, then strain and reserve for use.
---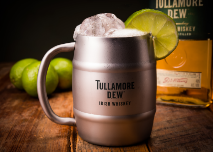 March 31, 2017 – With baseball season starting this weekend, Tullamore D.E.W. brand ambassador Tim Herlihy created this signature cocktail to be served at Boston's Fenway Park, where Tullamore D.E.W. has become the official Irish Whiskey of the Boston Red Sox and will have its own "Tully's Tavern" inside the stadium.
1 part Tullamore D.E.W.
4 parts Ginger Beer
Juice from one fresh lime
Combine all ingredients and pour into an ice-filled mule mug.
---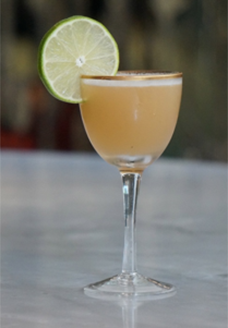 February 3, 2017 – Texas distillers Nick and Amanda Swift created this take on the classic Lion's Tail cocktail using their Swift Single Malt Whiskey.
1.5 oz Swift Single Malt Whiskey
.75 oz lime juice
.5 oz St Elizabeth Allspice Dram
.25 oz honey syrup*
Pour ingredients into a shaker, add ice, shake and strain into a Nick & Nora or Martini glass with a lime wheel garnish.
*Honey syrup can be made by heating equal amounts of honey and water (do not boil) and stirring.
---
January 30, 2017 – During Prohibition, whiskey was prescribed by doctors as a "cure" for various ailments. Of course, we don't have to resort to that today…but there are times when a cocktail might just help one feel better. These cocktail recipes were provided by Dewar's, and we should state the obvious (to keep the lawyers happy). This should not be construed as medical advice or a remedy, and if you're really sick, call your doctor.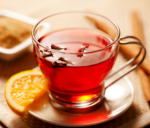 Cozy, Classic Hot Toddy
1 part Dewar's 12 Year Old Blended Scotch Whisky
3 parts hot water
1 tea bag
You know how to make tea, right? Do that, then add in the whisky along with honey and lemon juice s desired.
Green Tea Comfort
1 part Dewar's 12 Year Old Blended Scotch Whisky
3 parts hot water
1 bag of green tea
Garnish with a lemon sprig
Once again, we're assuming you know how to make tea. This time, use a green tea bag, and add honey and lemon juice as desired. Pour over ice if you prefer it chilled.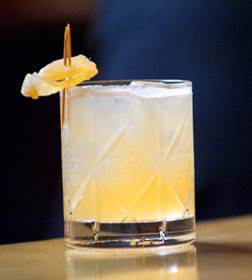 Dewar's Winter Penicillin
This one is more complex, but you shouldn't worry about being allergic to it!
2 parts Dewar's 12 Year Old Blended Scotch Whisky
¼ part Craigellachie Single Malt Scotch Whisky
¾ parts fresh lemon juice
3-4 parts honey-ginger syrup
Candied ginger for garnish
Combine the Dewar's 12, lemon juice, and syrup in a cocktail shaker filled with ice. Shake vigorously and strain into a rocks glass with one large ice cube. Top with Craigellachie and garnish with candied ginger if you like.
---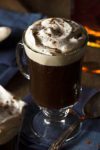 January 30, 2017 – This take on hot chocolate was provided by Dewar's, and is very similar to an Irish Coffee in many ways.
2 parts Dewar's 12 Year Old Blended Scotch Whisky
3-4 parts hot cocoa
Whipped cream
Cocoa powder
In an Irish coffee glass, combine the whisky with hot cocoa/hot chocolate; top with whipped cream and a dusting of cocoa powder.
---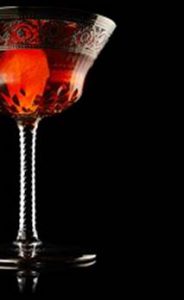 January 17, 2017 – This cocktail recipe comes from William Grant & Sons, and uses its Monkey Shoulder Blended Malt Scotch Whisky (made from malts distilled at Balvenie, Glenfiddich, and Kininvie), along with vermouth and maraschino liqueur.
1 ½ parts Monkey Shoulder
¾ part sweet vermouth
¼ part maraschino liqueur
1 dash of chocolate bitters
Add all ingredients to mixing group, then add ice and stir. Once dilution is reached, strain into glass and garnish with a twist of orange peel.
---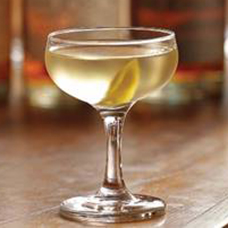 January 17, 2017 – Manhattans are traditionally made with Bourbon or Rye, but William Grant & Sons provided this recipe for a White Manhattan using its Hudson New York Corn Whiskey.
2 parts Hudson New York Corn Whiskey
1 part Lillet Blanc
3 dashes orange bitters
Stir ingredients 50 times with chunk ice to chill and dilute properly. Strain into a chilled cocktail glass. Garnish with a lemon peel.
---
December 13, 2016 – Irish coffee is one of the classics, but here's a new take on Irish coffee created by Jameson's Killian Lee when he was working in Texas that takes advantage of cold brew coffee to make it drinkable year-round.
1.5 ounces of Jameson Caskmates
3/4 ounce of ginger-brown sugar syrup (Combine equal parts fresh ginger juice with dark brown sugar in a blender, and blend until fully incorporated.)
3 ounces of cold brew coffee
1 ounce of stout beer
Stir all ingredients but stout over ice, strain into mini stout glass. Dry shake the stout and layer on top of the cocktail.
---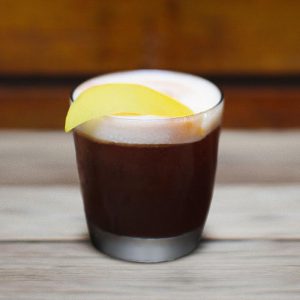 August 22, 2016 – Baker Beam is the namesake of Baker's Bourbon from Beam Suntory's Small Batch Collection, and celebrated his 80th birthday recently. While you listen to our 2013 interview with Baker in Episode 446 of WhiskyCast, you might want to try this cocktail created by New York City-based mixologist Pamela Wiznitzer in his honor. Baker prefers his Bourbon with a bit of cola, so Pamela decided to use a bit of cola syrup in her recipe. You'll find the instructions for making it below, too…
1 ¾ parts Baker's Bourbon
½ part Amaro Averna
¾ part cola syrup* (using 1 can or bottle of craft cola)
6 dashes of Angostura Bitters
¾ part fresh lemon juice
1 egg white
Combine the Baker's Bourbon, Amaro Averna, cola syrup, 3 dashes of Angostura Bitters, the fresh lemon juice, and the egg white in a shaker without ice and shake vigorously. Once shaken, add ice and shake vigorously once more. Strain over fresh ice into a lowball glass, then garnish with a lemon peel and three dashes of Angostura Bitters
*Cola Syrup Recipe
Pour one can or bottle of craft cola into a pan and heat on low. Allow to simmer and reduce for 10 minutes until it attains a syrup consistency. Remove and allow to cool.
---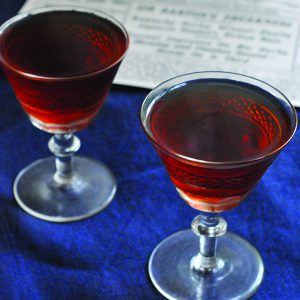 May 20, 2016 – With the 141st running of the Preakness at Baltimore's Pimlico race track this weekend coinciding with this week's publication of Michael Dietsch's "Whiskey: A Spirited Story with 75 Classic & Original Cocktails," we thought it would be appropriate to share his recipe for the original Preakness cocktail. This Rye Whiskey-based drink is a variation on the Manhattan, and was the official drink of the Preakness from 1936 until it was eventually replaced by the Black-Eyed Susan in the 1980's. The recipe for that cocktail has gone through a number of changes over the years, but was originally based on vodka, rum, and triple sec. Frankly, with Baltimore's heritage of Rye Whiskey distilling beginning to show a resurgence with several new distilleries coming on line, we think this is a much more elegant and appropriate cocktail.
1.5 ounces of Rye Whiskey
3/4 ounce of sweet Vermouth
1/4 ounce of Bénédictine
1 dash of Angostura bitters
Lemon peel
Fill a mixing glass 3/4 full of ice, then add the whiskey, vermouth, Bénédictine, and bitters. Stir for about 30 seconds, or until well-chilled, then strain into a chilled cocktail glass. Squeeze the lemon peel over the surface of the glass, rub the rim with the peel, and drop the peel into the glass. 
Editor's note: This article has a link to purchase the book in the WhiskyCast Bookstore powered by Amazon. CaskStrength Media receives a small commission on all sales.
Links: "Whiskey: A Spirited Story With 75 Classic & Original Cocktails" 
---