WhiskyCast is where it all begins. Now completing our 10th year, each weekly episode brings you the latest in whisky news, along with the latest events, tasting notes, comments from other listeners, and the weekly "In-Depth" segment features interviews with the people who help make whisky the "water of life".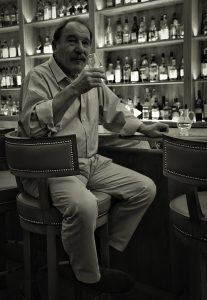 Charles Maclean is arguably one of the most prolific Scotch whisky writers around, and his years of research and writing have given him a unique historical perspective on whisky. He's working on the latest edition of "Whiskypedia" and shares some of his thoughts with us on this week's WhiskyCast In-Depth.
In the news, workers at Jim Beam's two Kentucky distilleries have gone on strike after rejecting two proposed contract offers this past week. We'll also have the details on Chivas Brothers's plans to make Longmorn a luxury single malt, Woodford Reserve's annual Masters Collection release, and a unique tie between London and Texas that's led to a new Bourbon.
Links: Charles Maclean's WhiskyMax | Jim Beam | United Food & Commercial Workers | Scotch Whisky Association | Longmorn | The Macallan | Woodford Reserve | Ironroot Republic | Berry Bros. & Rudd | The Whisky Extravaganza | Buffalo Trace | Lexington Herald-Leader | Glen Grant
---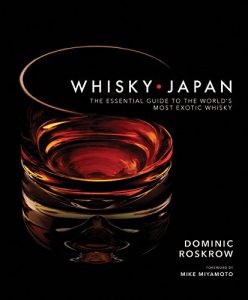 Japanese whiskies have become harder to find as worldwide demand grows for them, but books about them are even harder to find. Longtime whisky writer Dominic Roskrow has been studying Japanese whisky for his latest book, "Whisky Japan", and Roskrow joins us with his perspective on WhiskyCast In-Depth. In the news, Constellation Brands is paying $160 million for Utah's High West Distillery, and plans to use it as the foundation for a high-end spirits business. We'll discuss the deal with High West co-founder David Perkins and Constellation's Bill Newlands. There are also details on new whiskies from The Macallan and Chivas Regal, a 1937 Glenfiddich goes for almost $85,000 at auction, and a Colorado distillery is telling voters to #GrabWhiskey instead of something else…
Links: "Whisky Japan" on Amazon | High West | Constellation Brands | Bonhams | The Macallan | Chivas Regal | Amrut | Hudson Whiskey | Barton 1792 | Wyoming Whiskey | Yellowstone Bourbon | Westland | Deerhammer Distilling | Nikka Whisky
---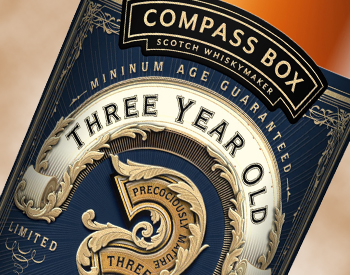 Transparency in Scotch Whisky isn't a new issue, and it's one that's likely to last a lot longer now that John Glaser of Compass Box is giving up his campaign to change the laws limiting what whisky makers can disclose about the whiskies that go into their blends. Glaser's decision came after industry leaders refused to push for changes in UK and European Union laws. We'll talk with John Glaser and Ian Buxton, who's releasing a new edition of Aeneas Macdonald's classic book "Whisky" – in which he made the argument for transparency nearly nine decades ago. In the news, The Glenlivet is releasing the second edition in the Winchester Collection series of 50-year-old single malts, and we'll have tasting notes for this $25,000 whisky. We'll also update our story on the end of Diageo's Masters of Whisky education program and bring you up to date on new whiskies from around the world.
Links:
Compass Box
|
Diageo
|
The Glenlivet
|
Bushmills
|
Douglas Laing & Co.
|
Wemyss Malts
|
James Eadie
|
Mackmyra
| 
Vulson
|
Three Ships
|
English Whisky Company
|
Elijah Craig
|
Ranger Creek
|
Catoctin Creek
|
A. Smith Bowman
|
Sixpoint Brewery
|
Highland Park
|
Scotch Whisky Association
|
Kentucky Distillers Association
|
Johnnie Walker
|
Chadwick's Craft Spirits
---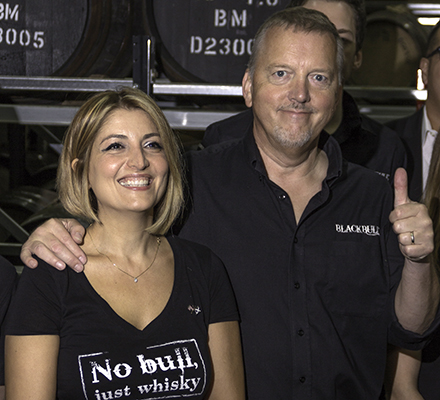 We're at a unique point in whisky history when it's not unusual to see people celebrating 40, 45, or even 50 years of working in whisky and still have a lot left to contribute. For Duncan Taylor chairman Euan Shand, this week was the right time to announce his retirement from the Scotch Whisky maker's day-to-day operations – though he'll still be involved in selecting casks for bottling. Former Springbank distillery manager Frank McHardy seems even busier than ever in his retirement, and Colin Scott is not quite ready to step aside yet after 43 years, but last week's move to a new role as Custodian Master Blender for Chivas Regal eases the transition to a new generation of blenders. We'll talk with all three of them on this week's WhiskyCast In-Depth. In the news, Knob Creek is losing its age statement, Islay's latest distillery has the green light to begin construction, and another distillery has been hit by thieves.
Links:
Duncan Taylor
|
Springbank
|
Chivas Regal
|
Knob Creek
|
The Dalmore
|
Royal Salute
|
Scapa
|
Kilchoman
|
O.F.C. Vintages
|
Buffalo Trace
 |
Gretzky Estates
|
Ecurie Ecosse
|
Black Bull
|
Hunter Laing & Co.
|
Tullibardine
|
Aberfeldy
|
Glen Garioch
---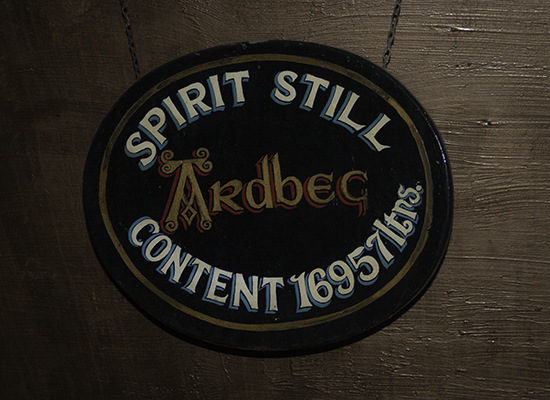 This week, Ardbeg unveiled its first single malt with an age statement since the original debut of the 10-year-old edition many years ago. The Ardbeg 21 will be available in limited amounts starting October 1. We'll get the back story behind this whisky from Dr. Bill Lumsden on WhiskyCast In-Depth, along with tasting notes for it as well. There's plenty of news out of Bourbon Country during Kentucky Bourbon Festival week, including the start of production at the first new distillery to open in Bardstown since 2012 as the Bardstown Bourbon Company fired up its stills. We'll have the details on that, along with an update on Luxco's new Bardstown distillery slated to open late next year and the reason why Wild Turkey's Jimmy Russell needs to clear some more space on the shelf for another award!
Links:
Ardbeg
|
Kentucky Bourbon Festival
|
Kentucky Bourbon Hall of Fame
|
Bardstown Bourbon Company
|
Lux Row Distillers
|
Wilderness Trace Distillery
|
Jim Beam
|
High West
|
Ian Macleod Distillers
|
Scotch Whisky Association
|
Chivas Brothers
|
Classic Malts
|
Johnnie Walker
|
Nikka
|
Hunter Laing & Co.
|
Preiss Imports
|
Heaven Hill
Editor's note: There is an error in this episode that we'd like to correct. We referred to the Bardstown Bourbon Company as the first distillery to open in Bardstown, Kentucky since the 1996 Heaven Hill fire. Willett Distillery began distilling in 2012, and we regret the error.
---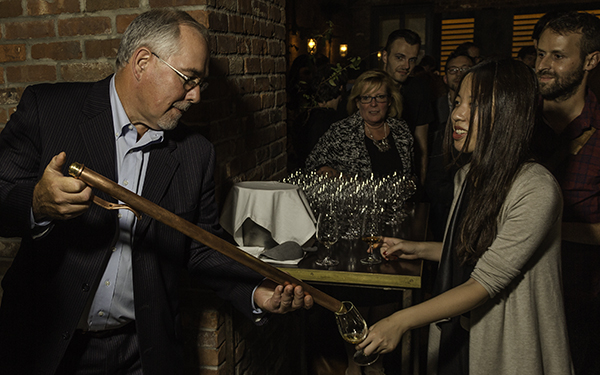 Eddie Russell has been working in the shadow of his father, Wild Turkey's legendary master distiller Jimmy Russell, for the last 35 years. Now, Eddie's taking on more of the responsibility for developing new Wild Turkey and Russell's Reserve whiskies, just as his own son enters the family business. We'll talk with Eddie Russell and find out more about his latest project – the upcoming Master's Keep Decades Bourbon – on this week's WhiskyCast In-Depth. In the news, Utah's High West Distillery could fetch $100 million at auction, Angel's Envy has fired up the still at its new distillery in Louisville, and the Red Tape Follies return with an Irish tale that has a happy ending.
Links:
Wild Turkey
|
High West
|
Bloomberg News
|
Gruppo Campari
|
Sazerac
|
Last Drop Distillers
|
Buffalo Trace
|
Rebel Yell
|
Angel's Envy
|
an Cnoc
|
Douglas Laing & Co.
|
Tomatin
|
Loch Lomond Group
 |
Wolfburn
|
Milroy's of Soho
|
Craoi na Móna/Berry Bros. & Rudd
 |
Chapel Gate
|
Whyte & Mackay
|
Kentucky Bourbon Festival
|
Jewish Whisky Company
|
Old Forester
|
Joseph A. Magnus & Co. 
---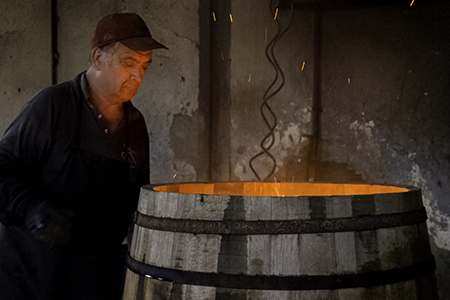 This week, we'll visit the Sherry capital of the world…Jerez de la Frontera in Spain. The sherry casks that many whisky makers depend on come from Jerez, and we'll tour one of the city's cooperages – or to use the Spanish word: tonelería. The A. Páez Tonelería gets most of its business now from whisky makers, and Francisco Lozano "Paco" Romero will explain the process to us on WhiskyCast In-Depth. This week, Irish Distillers unveiled the Redbreast Lustau Edition in Jerez, which uses A. Páez casks that were first filled with Bodegas Lustau's Oloroso Sherry. We'll have that story in the news, along with more of the week's new whiskies and troubling signs of slowing whisky sales in key global markets.
Links:
A. Páez Tonelería
|
Redbreast
|
Brown-Forman
|
Pernod Ricard
|
Distell
|
Ian Macleod Distillers
|
Spencerfield Spirit Company
|
Ardnamurchan Distillery
 |
The Press & Journal
|
Benromach
|
Glenfiddich
|
Four Roses
|
Jack Daniel's
 |
Tasmanian Whisky Producers Association
|
Nomad Outland Whisky
 |
DYC Whisky
---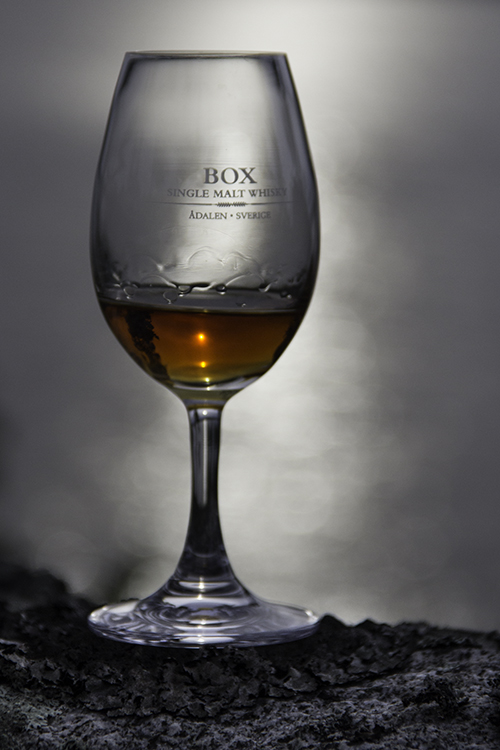 This week, we're in Sweden visiting Box Distillery for a follow-up to our 2014 visit, and Box is making some big changes six years after it opened in a former steam plant. The first permanent expression from Box is coming this fall, and exports are making up a larger share of the distillery's sales. We'll talk with distillery manager Roger Melander and managing director Thomas Larsson about the changes on WhiskyCast In-Depth. In the news, construction is underway on a new distillery in Glasgow and we'll have word on new whiskies from Scotland, the US, Australia, and more. Finally, this week marks the debut of our new feature on regulatory overreach…The Red Tape Follies!
Links:
Box Distillery
|
Akkurat
|
Morrison Glasgow Distillers
|
Royal Mile Whiskies
|
Tomatin
|
Douglas Laing & Co.
|
Booker's
|
Sullivan's Cove
|
Writer's Tears
|
"Flavour Behaviour"
|
Scotch Malt Whisky Society
|
Ralfy
|
Adelphi
|
Cooper's Craft
|
Jameson
---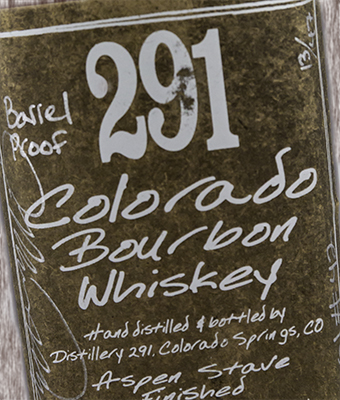 After years of working with supermodels and high-strung art directors in New York City, Michael Myers lives a much simpler – and more rewarding life in the Rocky Mountains of Colorado. Myers gave up his career as one of New York's top photographers to move to Colorado, and next month will be the fifth anniversary of his first still run at Distillery 291. We'll talk with Myers about his career and life changes, and how he maintains a connection to his past career in his new one. In the news, there are plenty of new whiskies to talk about this week, and plans for Edinburgh's first malt whisky distillery in nearly a century are a step closer to reality now that local leaders have signed off on the project.
Links:
Distillery 291
|
Holyrood Park Distillery
|
Copperworks Distilling
|
Old Forester
|
Glenfarclas
|
BenRiach
|
GlenDronach
|
The Dalmore
|
The Tweedale Blend
|
The Glover
 |
Highland Park
|
Glen Grant
---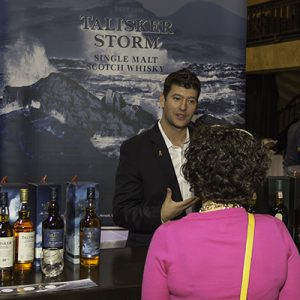 Diageo has faced criticism on social media for its decision to shut down the long-running Masters of Whisky program, a US-based education program aimed primarily at bars and restaurants along with whisky festivals. The program's 24 ambassadors work for an agency that is losing its contract with Diageo to operate the program, and the ambassadors will lose their jobs at the end of September. Now, the drinks giant has pledged to meet with all of those affected by the shutdown and discuss their future options with a new program that will replace the Masters of Whisky. We'll look at the program and its impact on the whisky world with longtime Master of Whisky Steve Beal on this week's WhiskyCast In-Depth. In the news, Isle of Arran has received planning permission to build a second distillery on the Scottish island, one of Ireland's most popular whisky attractions is closing for a six-month-long facelift, and we'll have details on this year's Parker's Heritage Collection and Old Forester Birthday Bourbons!
Links:
Diageo
|
Steve Beal/SrWhiskyMaster.com
|
Arran
|
Old Jameson Distillery
|
Deanston
|
Scotch Whisky Association
|
Springbank
|
Old Forester
|
Heaven Hill
---