WhiskyCast is where it all begins. Now completing our 10th year, each weekly episode brings you the latest in whisky news, along with the latest events, tasting notes, comments from other listeners, and the weekly "In-Depth" segment features interviews with the people who help make whisky the "water of life".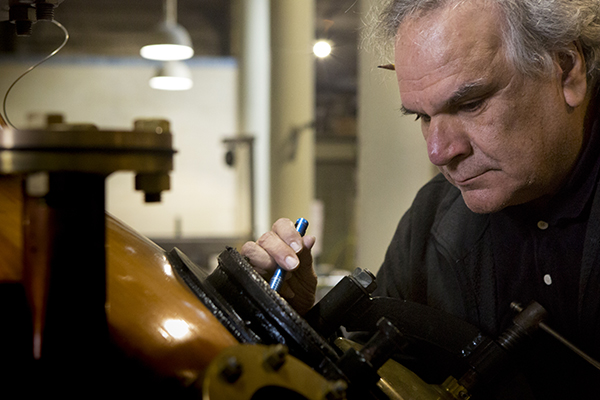 What we think of today as the boom in craft distilling started 20 years ago this year, when San Francisco brewer Fritz Maytag bottled the first batch of Old Potrero Single Malt Straight Rye Whiskey at Anchor Brewing in the city's Potrero Hill neighborhood. In 1993, Maytag and his staff cobbled together parts to build a distillery inside the brewery, long known for its Anchor Steam beer, and Bruce Joseph was put in charge of running the still. Today, Bruce Joseph is still Anchor's head distiller, and he'll join us for this week's WhiskyCast In-Depth.
In the news, the results of this year's International Wine & Spirits Competition are in, with William Grant & Sons taking top honors. Two more estate distilleries are being proposed in Scotland, and while North Dakota is known for its barley…it's never been known for its whiskey…until now. Glen Fargo American Malt Whiskey was unveiled this week in Fargo, and we'll find out how its creator avoided a costly legal battle over the name. We'll also have details on this week's new whiskies, along with a way to count down the days – or drams – until Christmas.
Links:
Anchor Distilling
 |
International Wine & Spirits Competition
|
Crown Royal
|
The Wall Street Journal
|
Nikka Whisky
| 
Ardross Distillery Plans/Highland Council
|
Ardgowan Distillery
|
Proof Artisan Distillers
 |
Scotch Whisky Association
|
Dingle Distillery
|
Ballantine's
|
Connemara
|
BenRiach
|
GlenDronach
|
Kensington Wine Market
|
Drinks by the Dram
|
"101 Whiskies to Try Before You Die"
|
Gordon & MacPhail
| 
The Singleton of Glendullan
---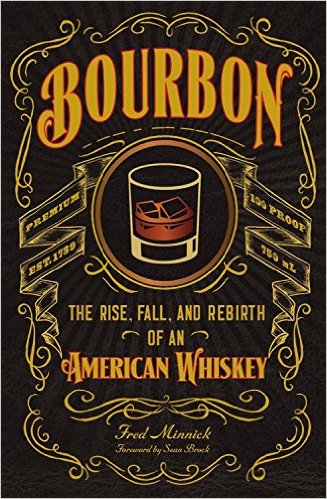 Bourbon's history is as murky as a fermenter full of mash, and questions about the origins of Bourbon have led to more than a few arguments over the years. Now, author Fred Minnick is wading right into the middle of those debates with his latest book, "Bourbon: The Rise, Fall, and Rebirth of an American Whiskey." He's researched everything from Bourbon's early days to the role slavery played in its development and why the Bourbon industry crashed in the 70's and 80's in the face of competition from vodka, rum, and other spirits, and you can hear our conversation with Fred Minnick on WhiskyCast In-Depth.
In the news, the Scotch Whisky Association is betting on one final appeal in its bid to block Scotland's minimum unit pricing plan for alcohol sales, while US Surgeon General Dr. Vivek Murthy's new report on substance abuse calls for higher alcohol taxes to reduce consumption. For those who can afford a $5,000 bottle of Bourbon, Michter's figures no amount of taxes will make any difference in sales of its new Celebration Sour Mash, and that's just one of the new whiskies we'll have details on. Finally, why are some Manhattans great and others made with the same ingredients…not so great? We'll try to help a listener solve her problem with bad bartending.
Links:
FredMinnick.com
 |
Scotch Whisky Association
|
Office of the Surgeon General
|
Distilled Spirits Council
 |
House Spirits
|
Jewish Whisky Company
|
Michter's
|
Old Potrero
|
Douglas Laing & Co.
|
Walsh Whiskey Distillery
|
Classic Malts
 |
Diageo
|
National Museum of Scotland
---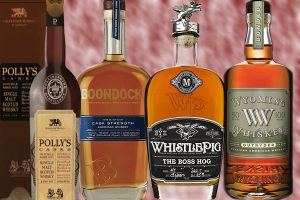 This week, we're celebrating the 11th anniversary of WhiskyCast with a potpourri of sorts, as we catch up with people from all over the world of whisky. We'll hear from Beam Suntory CEO Matt Shattock on his hopes for the incoming Trump Administration's policy goals related to the whisky industry, which can be affected by everything from taxes and trade treaties to agricultural policy.  We'll talk with Paul Hletko of FEW Spirits about his new collaboration with Mike Miller and the folks from Delilah's in Chicago, and Dave Scheurich tells us about Boondocks – the whiskey that lured him out of retirement. Dave Pickerell shares details on the latest Boss Hog release from WhistlePig Rye, and Sam Mead explains the story behind Wyoming Whiskey's Outryder.  In the news, MGP is expanding its footprint in whisky with the purchase of the Cincinnati-based George Remus line of whiskies, and farther down the Ohio River, Angel's Envy is ready to open the doors of its new distillery on Louisville's Whiskey Row to the public. Alexander Murray & Co. has teamed up with the brewers at Firestone Walker on a new single malt, and we'll finally get the answer on where Costco gets its Kirkland-branded whiskies from!
Links:
Beam Suntory
|
MGP Ingredients
|
Sagamore Spirit
|
Baltimore Sun
|
Angel's Envy
|
The Balvenie
|
English Whisky Company
|
The Glenturret
|
FEW Spirits
|
Delilah's
|
WhistlePig Rye
|
Hillrock Estate
|
Wyoming Whiskey
|
Boondocks Whiskey
|
Alexander Murray & Co.
|
Usquaebach
|
Compass Box
---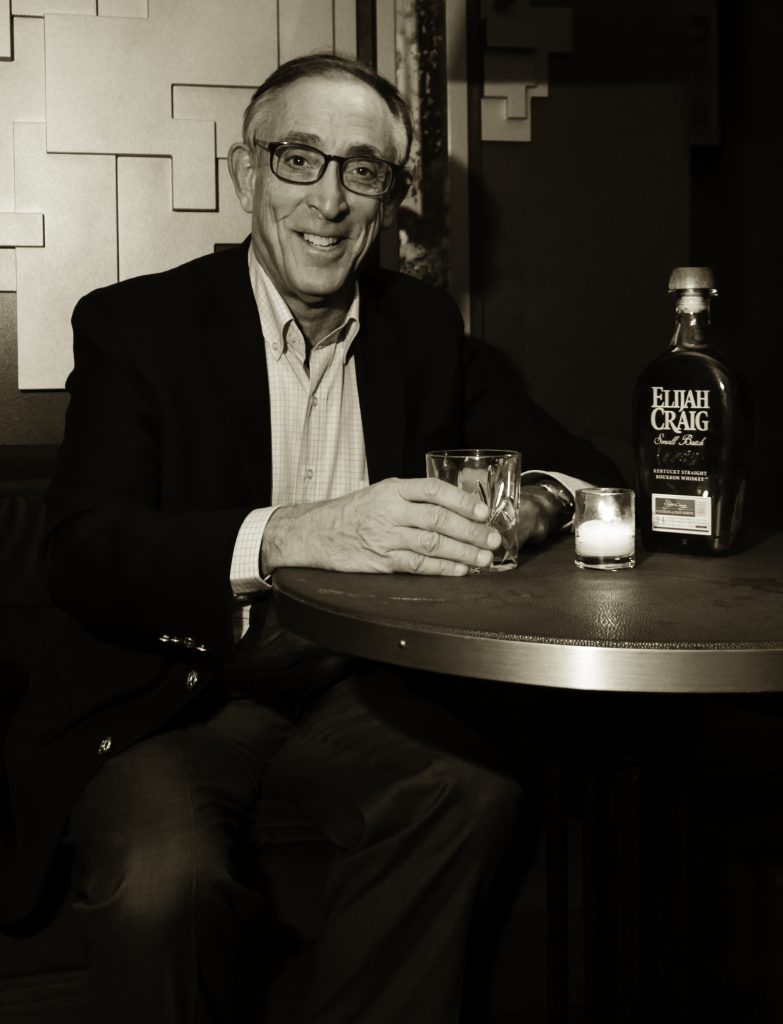 This Monday marks the 20th anniversary of the fire that destroyed Heaven Hill's distillery and 90,000 barrels of whiskey in Bardstown, Kentucky. Not a single employee lost their job after the fire, even though it took the family-owned company several years to resume full production at the Bernheim Distillery in Louisville. Then as now, Max Shapira was president of Heaven Hill, and even though three members of the Shapira family's next generation are in senior management roles at Heaven Hill, he's not ready to step aside and let them run the company just yet. We'll talk with Max Shapira about the fire, managing a family-owned business, and planning for future whiskey demand on this week's WhiskyCast In-Depth.
We have plenty of new whiskies to talk about this week, along with millions of dollars in new investment to expand whisky production in Scotland and Kentucky. The annual search to find rare bottles of Pappy Van Winkle is underway, along with Bruichladdich's biggest batch of new single malts in several years. Highland Park is playing with fire, Midleton's Brian Nation is putting his own stamp on the annual release of Midleton Very Rare, and Corby's Dr. Don Livermore dug deep into his warehouse to come up with vintage Scotch Whisky for a new Wiser's release that links Scotland and Canada. We'll also look at how one member of the World Series champion Chicago Cubs chose to celebrate the team's victory this week with gifts for his teammates.
Links:
Heaven Hill
|
The Times
|
Diageo
|
National Museum of Scotland
|
Chivas Brothers
|
Beam Suntory
|
Old Rip Van Winkle
|
Bowmore
|
The Balvenie
|
Highland Park
 |
Bruichladdich
|
Midleton Very Rare
|
Teeling Whiskey Company
|
Wiser's
|
BC Liquor Stores
|
anCnoc
|
Johnnie Walker
 |
Scapa
---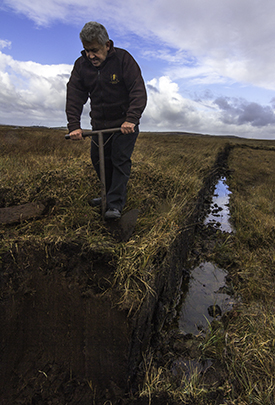 Distillery managers come and go at Lagavulin, but Iain McArthur is a fixture at the legendary Islay distillery. McArthur's something of a legend himself after 44 years as the warehouseman at Lagavulin and previously at Port Ellen, and the native Ileach followed his father and grandfather into the whisky business. We'll go peat cutting with Iain at his family's bog and sit down with him for this week's WhiskyCast In-Depth.
Back in August, Scotch Whisky Association chief executive David Frost told us it would take "a pretty good offer" to lure him back into government service. The offer came, and Frost's sudden resignation to become a special adviser to British Foreign Secretary Boris Johnson tops our news this week. We'll also have details on Rémy Cointreau's latest move in the whisky business, Templeton Rye's commitment to distilling in Iowa, and a "write-in" ticket that could bring unity to this year's US presidential race.
Links:
Lagavulin
|
Scotch Whisky Association
|
Rémy Cointreau
|
Domaine des Hautes Glaces
|
United Spirits
| 
Evan Williams
|
Ashton Advertising
 |
Bourbon Banter
 |
Templeton Rye
|
Des Moines Register
|
Usquaebach
 |
Wood Buffalo Brewing Company
|
Aberlour
|
Compass Box
|
Virginia Black
|
Apothic Wine
---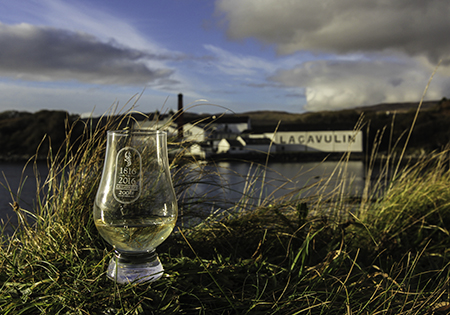 Lagavulin Distillery is celebrating its 200th anniversary this year, and the Islay distillery hasn't changed all that much over the years – at least on the outside. Inside, Lagavulin's team has found new ways to produce more whisky each year without adding new equipment by combining classic distilling heritage with modern technology. We'll talk about the history and future of Lagavulin with distillery manager Georgie Crawford, longtime warehouseman Iain McArthur, and Diageo's in-house historian and director of whisky outreach, Dr. Nick Morgan. We'll also have tasting notes for the 200th anniversary Lagavulin 25-year-old single malt and this year's highly sought-after Feis Ile bottling.
In the news, the week-long strike at Jim Beam's two Kentucky distilleries is over after workers ratified a new contract Friday. We'll have the details on that new contract along with another whiskey acquisition for Constellation Brands, another legal setback for the Scotch whisky industry's attempt to block a minimum pricing scheme in Scotland, the results of the 2016 Irish Whiskey Awards, and more new whiskies on the way for the holidays.
Links:
Lagavulin
|
Jim Beam
|
United Food & Commercial Workers
|
Constellation Brands
|
Bardstown Bourbon Company
|
Scotch Whisky Association
|
Irish Whiskey Awards
 |
Jim Murray's Whisky Bible
|
Arran
|
Single Cask Nation
|
Wemyss Malts
|
The Whisky Exchange
 |
Master of Malt
|
The Irishman
|
Usquaebach
|
The Glenlivet
---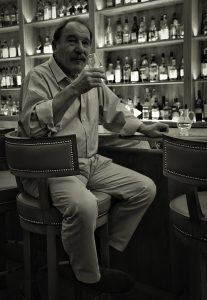 Charles Maclean is arguably one of the most prolific Scotch whisky writers around, and his years of research and writing have given him a unique historical perspective on whisky. He's working on the latest edition of "Whiskypedia" and shares some of his thoughts with us on this week's WhiskyCast In-Depth.
In the news, workers at Jim Beam's two Kentucky distilleries have gone on strike after rejecting two proposed contract offers this past week. We'll also have the details on Chivas Brothers's plans to make Longmorn a luxury single malt, Woodford Reserve's annual Masters Collection release, and a unique tie between London and Texas that's led to a new Bourbon.
Links: Charles Maclean's WhiskyMax | Jim Beam | United Food & Commercial Workers | Scotch Whisky Association | Longmorn | The Macallan | Woodford Reserve | Ironroot Republic | Berry Bros. & Rudd | The Whisky Extravaganza | Buffalo Trace | Lexington Herald-Leader | Glen Grant
---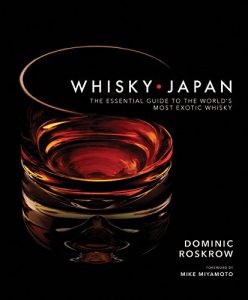 Japanese whiskies have become harder to find as worldwide demand grows for them, but books about them are even harder to find. Longtime whisky writer Dominic Roskrow has been studying Japanese whisky for his latest book, "Whisky Japan", and Roskrow joins us with his perspective on WhiskyCast In-Depth. In the news, Constellation Brands is paying $160 million for Utah's High West Distillery, and plans to use it as the foundation for a high-end spirits business. We'll discuss the deal with High West co-founder David Perkins and Constellation's Bill Newlands. There are also details on new whiskies from The Macallan and Chivas Regal, a 1937 Glenfiddich goes for almost $85,000 at auction, and a Colorado distillery is telling voters to #GrabWhiskey instead of something else…
Links: "Whisky Japan" on Amazon | High West | Constellation Brands | Bonhams | The Macallan | Chivas Regal | Amrut | Hudson Whiskey | Barton 1792 | Wyoming Whiskey | Yellowstone Bourbon | Westland | Deerhammer Distilling | Nikka Whisky
---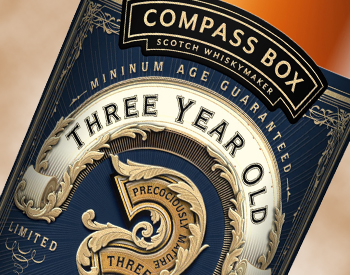 Transparency in Scotch Whisky isn't a new issue, and it's one that's likely to last a lot longer now that John Glaser of Compass Box is giving up his campaign to change the laws limiting what whisky makers can disclose about the whiskies that go into their blends. Glaser's decision came after industry leaders refused to push for changes in UK and European Union laws. We'll talk with John Glaser and Ian Buxton, who's releasing a new edition of Aeneas Macdonald's classic book "Whisky" – in which he made the argument for transparency nearly nine decades ago. In the news, The Glenlivet is releasing the second edition in the Winchester Collection series of 50-year-old single malts, and we'll have tasting notes for this $25,000 whisky. We'll also update our story on the end of Diageo's Masters of Whisky education program and bring you up to date on new whiskies from around the world.
Links:
Compass Box
|
Diageo
|
The Glenlivet
|
Bushmills
|
Douglas Laing & Co.
|
Wemyss Malts
|
James Eadie
|
Mackmyra
| 
Vulson
|
Three Ships
|
English Whisky Company
|
Elijah Craig
|
Ranger Creek
|
Catoctin Creek
|
A. Smith Bowman
|
Sixpoint Brewery
|
Highland Park
|
Scotch Whisky Association
|
Kentucky Distillers Association
|
Johnnie Walker
|
Chadwick's Craft Spirits
---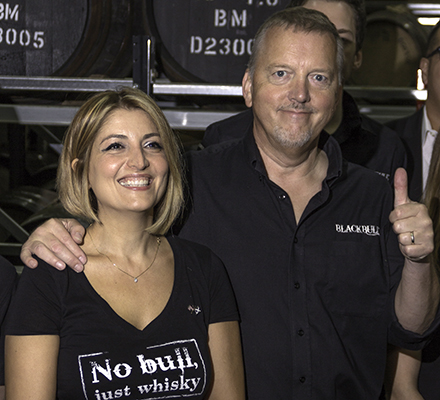 We're at a unique point in whisky history when it's not unusual to see people celebrating 40, 45, or even 50 years of working in whisky and still have a lot left to contribute. For Duncan Taylor chairman Euan Shand, this week was the right time to announce his retirement from the Scotch Whisky maker's day-to-day operations – though he'll still be involved in selecting casks for bottling. Former Springbank distillery manager Frank McHardy seems even busier than ever in his retirement, and Colin Scott is not quite ready to step aside yet after 43 years, but last week's move to a new role as Custodian Master Blender for Chivas Regal eases the transition to a new generation of blenders. We'll talk with all three of them on this week's WhiskyCast In-Depth. In the news, Knob Creek is losing its age statement, Islay's latest distillery has the green light to begin construction, and another distillery has been hit by thieves.
Links:
Duncan Taylor
|
Springbank
|
Chivas Regal
|
Knob Creek
|
The Dalmore
|
Royal Salute
|
Scapa
|
Kilchoman
|
O.F.C. Vintages
|
Buffalo Trace
 |
Gretzky Estates
|
Ecurie Ecosse
|
Black Bull
|
Hunter Laing & Co.
|
Tullibardine
|
Aberfeldy
|
Glen Garioch
---