October 24, 2014 – 2014 marks two milestones for the Midleton Very Rare range from Irish Distillers: the 30th anniversary...
Read More
October 21, 2014 – Airports are investing a lot more money in travel retail these days, largely because the rent...
Read More
October 20, 2014 – With a gag order banning him from speaking publicly about the legal battle for control of...
Read More
October 19, 2014 – There are new developments in the ongoing dispute between Balcones Distilling founder Chip Tate and the...
Read More
Finland has a love-hate relationship with whisky. Finns love it, and the Finnish government hates it. Distilled spirits advertising is...
Read More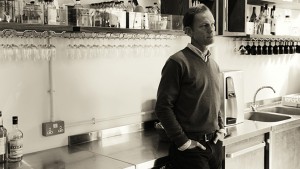 Compass Box founder John Glaser has been shaking up the Scotch Whisky industry for the last 15 years. In Part...
Read More
October 14, 2014 – A rare bottle of George Washington's Whiskey signed by former President Bill Clinton sold for $32,000...
Read More
October 14, 2014 – Campari's Glen Grant Distillery in Speyside will be releasing a new 50-year-old single malt later this...
Read More
October 13, 2014 – Chivas Brothers has announced the name for its newest malt whisky distillery in Speyside, which has...
Read More