Stories
Whisky is a passion to explore. From the history of the spirit to the evolution of the industry, the story of whisky helps fuel that passion. Often, it's easy to forget that whisky is also a global multibillion dollar industry. The stories of whisky — from news and new releases to in-depth inquires and what goes on behind the label — blend together to help us appreciate the spirit of whisky.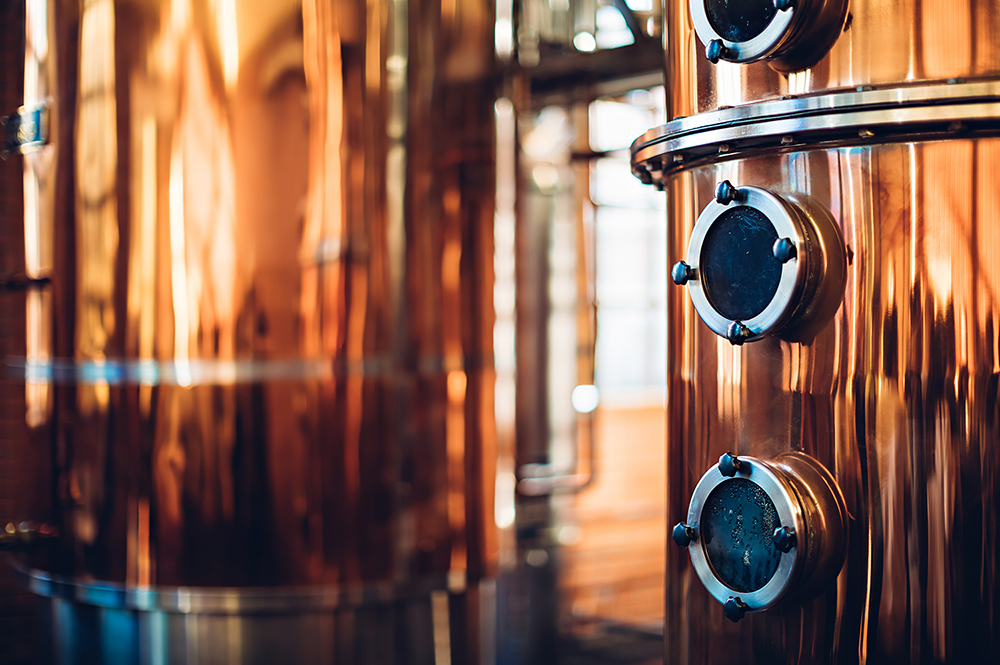 TTB Seeking Public Input On Proposed Update to Alcohol Regulations

Updated March 20, 2019 – CFR Title 27, Part 5.
Unless you're in the alcoholic beverage industry, you've probably never heard – or cared – about this section of the United States Code of Federal Regulations. However, if you drink whisky, other distilled spirits, beer, or wine, CFR Title 27, Part 5 affects you on a regular basis. It sets out the specific definitions for all alcoholic beverages sold in the United States, along with labeling requirements, marketing restrictions, and everything right down to the size of bottles that can legally be sold in the U.S. It contains the regulation that requires whiskies be sold in 750ml bottles instead of the 700ml bottles used in most other countries, and it's also where the official definition of Bourbon lives.
The U.S. Treasury Department's Tax & Trade Bureau (TTB) administers Part 5, along with the rest of Title 27 covering the alcohol, tobacco, and excise taxes for the firearms industry. It inherited that role in 2003, when the Homeland Security Act of 2002 split up the old Bureau of Alcohol, Tobacco, and Firearms by moving its law enforcement functions to the new Department of Homeland Security while keeping the revenue and regulatory functions within the Treasury Department.
Now, TTB administrators have come forward with a massive rewrite of Part 5 that has been on the agency's schedule since 2013. While the TTB and its predecessors have made minor changes to Title 27 regulations over the years, this would be the most extensive re-write of Part 5 since the original regulations implementing the Federal Alcohol Act were enacted in 1935.
The agency issued a Notice of Proposed Rulemaking in the Federal Register on November 26, and has now extended its period for accepting public comments on proposed changes until June 26, 2019. While many of the proposed changes are so-called "housekeeping" aimed at incorporating current policy and industry practices into a simpler, more easily understood document, the agency has offered a number of proposals that could have a direct impact on distillers of all sizes while not covering changes sought by a growing number of distillers and consumers.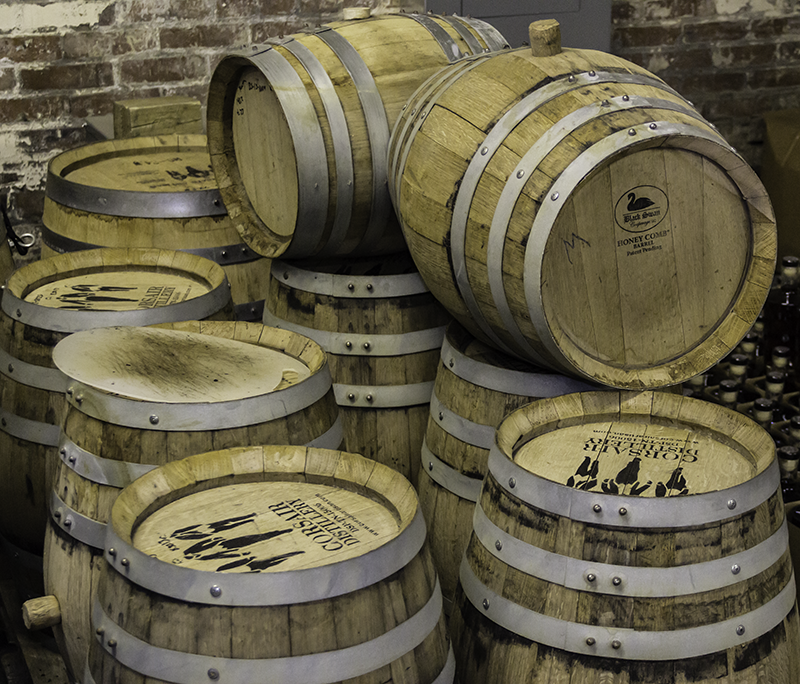 The most controversial proposal so far asks whether an official definition should be created for "oak barrel" that would specify a "cylindrical oak drum of approximately 50 gallons capacity" and whether smaller barrels or non-cylindrical barrels should be "acceptable for storing distilled spirits." This could have a direct impact on craft distillers, who often rely on barrels as small as five or ten gallons to mature their spirits. The impact could also be felt by distillers who use much larger ex-Sherry butts or Port wine pipes as "finishing" casks, since the TTB's proposed language does not cover the use of barrels larger than 50 gallons.
"We use 60 gallon (barrels), mostly…is that approximately 50? I don't know," said Jared Himstedt of Balcones Distilling in Waco, Texas. "For a thing that should be supposedly solving a bunch of way overdue problems, it seems like it's introducing some new ones," he said during an interview at WhiskyFest New York.
Richard Hobbs, the owner of The Barrel Mill cooperage in Avon, Minnesota is even more blunt in his objections. "Small barrels have been used for whiskey for hundreds of years. Ruling that a whisky/ey must be aged in barrels of 50+ gallons would be devastating to our customers, who have millions in aging inventory, and would most likely put us and many other cooperages out of business. We currently employ 50 people…I think that innovation, and more options of available oak and other species for aging is a positive for the consumer, not a negative," he said in an email.
The TTB's list of proposed changes would also bar distillers from counting time spent in a secondary cask in age statements. For instance, a whisky matured in a new oak barrel for five years and then "finished" in a different cask for another five years could only be labeled as a five-year-old whisky under the proposed revisions. There is also a proposal to create an official definition for terms like "barrel proof" and "cask strength" by allowing their use only when a whisky is bottled within two proof degrees (one percent ABV) of the actual strength of the whisky when it is dumped from a barrel.
TTB spokesman Thomas Hogue declined WhiskyCast's request for an interview with a TTB administrator to explain the reasoning behind the proposed changes, saying in an email that the agency has no official comment beyond what is in the public record. However, he also emphasized that the proposal is simply that – a proposal.
"This is an opportunity for all interested stakeholders to comment and help us bring these regulations into alignment with current industry practice and public understanding.  If industry members believe that a specific proposal will be detrimental to their business, we strongly encourage them to submit substantive comments explaining the issue and, wherever possible, proposing an alternative. Keep in mind, stakeholders are not limited to commenting on just what has been proposed.  If there are areas of concern or interest that were not included in this document, we welcome substantive comments to address those as well."
One often-requested change not included in the proposed revisions was a definition for "single malt" whiskies. Craft distillers formed the American Single Malt Whiskey Commission in 2016 to lobby for a separate category in Part 5's "standards of identity" to cover single malts, which are currently treated as "malt whiskies" under Part 5. Those whiskies need only be made from at least 51 percent malted barley, but must be matured in new oak barrels. The group's members want an official definition based on the standards set in Scottish law, which require 100 percent malted barley distilled at a single distillery and matured in oak casks not exceeding 700 liters. In addition, the lack of a generic standard for "single malt" whiskies has been an issue for at least a decade as importers of single malts from "non-traditional" whisky-making countries have had to fight for label approval status because their clients routinely use used barrels in maturation. The proposed changes do not affect whiskies from Scotland, Ireland, and Canada, which would continue to enjoy automatic recognition of the laws in those countries defining single malts and other specific types of whiskies.
There are a couple of proposals receiving support from distillers. One would create a new standard of identity for unaged or "white whiskies" often produced by startup distilleries, while the second would loosen the tolerance for bottling strength stated on a whisky's label. Distillers and bottlers often proof their spirits at a slightly higher strength before bottling to allow for a small amount of evaporation during the bottling process, but are currently only allowed to be under the listed label strength by within 0.15% with no margin for error above the listed strength. For example, a whisky labeled at 40% ABV can actually be between 39.85% and 40% without violating the current standards, but the proposal would change that tolerance to 0.3% either way and allow for slightly "overproof" bottles. TTB agents routinely audit licensees by buying spirits at retail for testing in the agency's laboratory, and a failure to meet the tolerance limits could result in enforcement actions against a spirits producer.
Industry trade groups are still evaluating the TTB's proposals with their lawyers and members. Representatives from the Distilled Spirits Council, American Craft Spirits Association, and the Kentucky Distillers Association all declined to comment on the proposed changes at the present time. The industry groups asked for, and received, additional time from the TTB to file comments on the proposal.
Because the TTB's entire proposal covers a wide range of proposed changes to regulations covering malt beverages and wine as well as distilled spirits, we are providing a copy of the Federal Register publication at WhiskyCast.com with specific areas that affect whiskies highlighted. The document also includes instructions on how to submit a comment for the agency's review.
This story will be updated with additional information as necessary.
Editor's note: This story has been updated to reflect the extension of the public comment period until June 26, 2019. 
Links: Tax & Trade Bureau | Balcones Distilling | American Single Malt Whiskey Commission | Distilled Spirits Council | American Craft Spirits Association | Kentucky Distillers Association