Record Falls at Sotheby's "Ultimate Whisky Collection" Auction
Read Post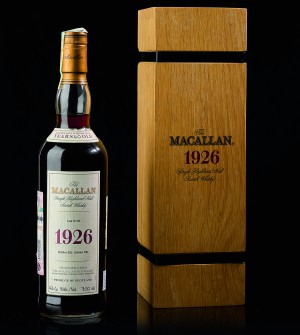 October 25, 2019 – The record price for a single bottle of whisky sold at auction fell like autumn leaves...
Read More
Scotland's Bladnoch Distillery celebrates its 200th anniversary this year, but the Lowlands distillery almost never made it to that milestone....
Read More
This week's American Whiskey Convention at Philadelphia's Citizens Bank Park featured an air of generational change. At one end, legendary...
Read More
February 28, 2014 – A complete set of the 2007-2009 Bowmore Trilogy series brought the high bid at Bonhams during...
Read More
December 17, 2013 – The Macallan brags about its "Six Pillars" of quality, and has now released the fifth of...
Read More
June 26, 2013 – To James Bond fans, "M" is the boss. To fans of numerology, "M" is the Roman...
Read More