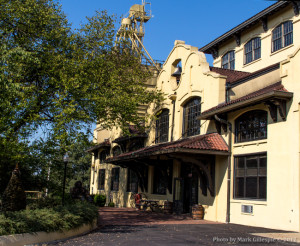 It's rare that a whisky is more well-known overseas than in its home country, but that's the case with Four...
Read More
Distillers get all the glory, but there's more to making great whisky than just running the still. The whisky industry's...
Read More
It's festival week in Speyside, as whisky lovers descend on the banks of the River Spey for the Spirit of...
Read More
The World Whiskies Conference has ended, with some unusual ideas that may spark some controversy…OK, a lot of controversy. But...
Read More
It's whisky festival season, and that always means new bottlings, along with unusual whiskies that come out of the woodwork...
Read More
This is an abbreviated episode of WhiskyCast, as a family emergency kept me from making it to Mount Vernon for...
Read More
Irish whiskeys really deserve more than just a taste at St. Patrick's Day. They're the fastest growing segment of the...
Read More
Dr. Jim Swan has been working with distilleries around the world for years as a consultant, helping to make the...
Read More