Dennis Hendry is one of the true characters of the whisky business. He manages the visitors center and leads tours...
Read More
There's a locked door at the Glenrothes Distillery, which normally is not open to visitors. The sign above the door...
Read More
Back from Scotland, and plenty to talk about. This episode features highlights from the World Whiskies Conference in Glasgow, as...
Read More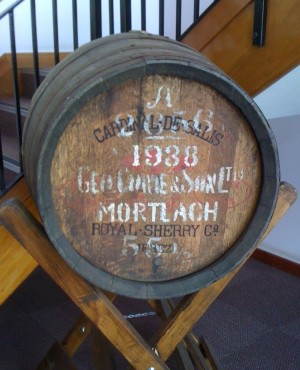 I had a great experience today, and decided it warranted a special mid-week episode recorded on board a First ScotRail...
Read More
This episode comes from the Highlander Inn in Craigellachie, Scotland…the heart of Speyside! We'll hear from Highlander co-owner Duncan Elphick...
Read More
The whisky business is in good shape despite the global recession. That's the view of Sir Gavin Hewitt, CEO of...
Read More
It's the start of the festival season in Scotland, which saw gains in tourism last year despite the global recession....
Read More
For some reason, I always wind up doing a show on Irish whiskies around St. Patrick's Day. Irish whiskies have...
Read More