Buffalo Trace Distillery Honored as Historic Landmark
Read Post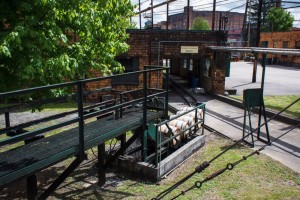 March 11, 2013 – The U.S. Interior Department has declared what's known today as Buffalo Trace Distillery as a National...
Read More
March 11, 2013 – The Dalmore is releasing a new travel retail expression, Valour, for the travel retail market. It...
Read More
March 11, 2013 – Just weeks after releasing a 14-year-old version of its Knappogue Castle Twin Wood Irish Whiskey, Castle...
Read More
While Buffalo Trace is not commenting on reports that a so-called "Baby Stagg" version of its George T. Stagg Bourbon...
Read More
One of the new whiskies in the 2012 Canadian Whisky Awards was Pike Creek from Corby's (Pernod Ricard), distilled at...
Read More
March 7, 2013 – The second edition in the Johnnie Walker Explorers' Club series of travel retail releases is now...
Read More
Jefferson's Presidential Select, produced by Castle Brands, is releasing a new 21-year-old Bourbon with limited availability starting April 1, 2013....
Read More
Heaven Hill is shipping a limited-edition release of its Elijah Craig Bourbon to retailers in the U.S. this month. Elijah...
Read More
Japanese whisky maker Ichiro Akuto has reached an agreement that American whisky lovers have been waiting for for years. In...
Read More