Received this email from Andrew Cravatta hoping to find some information on these whiskies. If you have any details you...
Read More
April 4, 2013 –  Beam Inc. North American President Bill Newlands described the company's decision to reverse course on the...
Read More
April 3, 2013 – Devil's Share Malt Whiskey from Ballast Point Spirits was named Best of Class among whiskies in...
Read More
April 3, 2013 – Diageo has selected a site next to the existing Teaninich Distillery in the Highlands for its...
Read More
April 2, 2013 – Laphroaig is releasing the second in a three-part series of Islay malts exclusively for the travel...
Read More
Scotch Whisky Exports Show Slight Gains in 2012
Read Post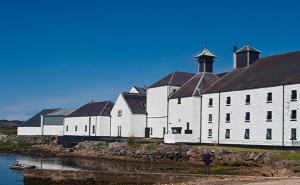 April 2, 2013 – The world's fascination with Scotch Whisky continues to grow despite continuing economic pressure in the Eurozone,...
Read More
March 29, 2013 – Former Bruichladdich managing director Mark Reynier is parting with 250 bottles from the very first cask...
Read More
March 28, 2013 – For the first time in its 90-year history, Cutty Sark is releasing a special edition of...
Read More
Editor's note: This story was updated on March 28, 2013 with a response from Dewar's. March 22, 2013 – After...
Read More