Stories
Whisky is a passion to explore. From the history of the spirit to the evolution of the industry, the story of whisky helps fuel that passion. Often, it's easy to forget that whisky is also a global multibillion dollar industry. The stories of whisky — from news and new releases to in-depth inquires and what goes on behind the label — blend together to help us appreciate the spirit of whisky.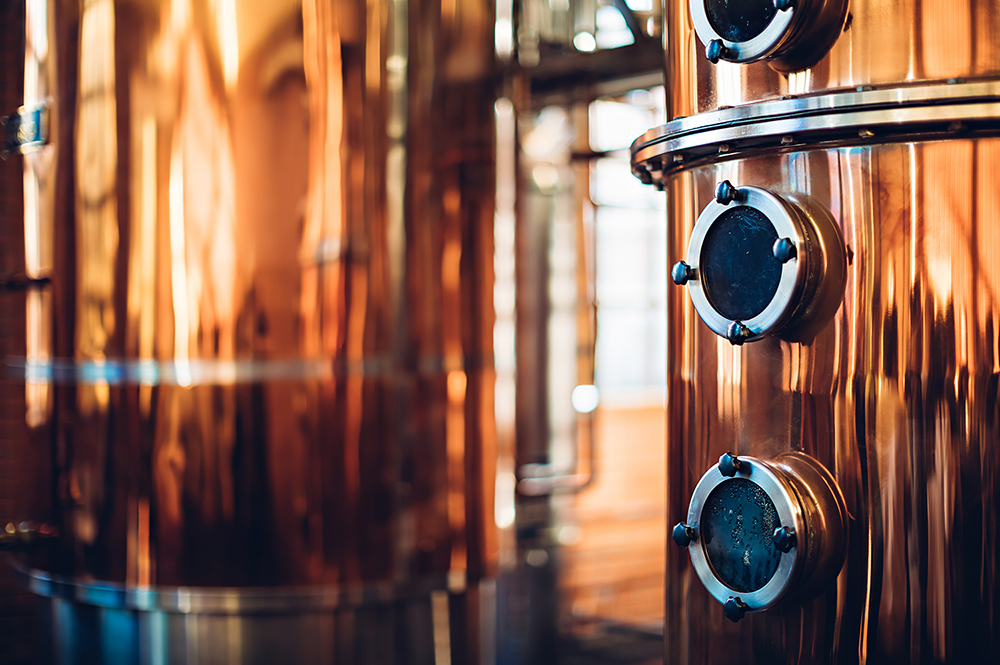 Management Standoff Reported At Balcones
September 4, 2014 – A management dispute is threatening the future of one of the whisky industry's most successful craft distillers, according to a report in the Waco Tribune. Majority investors in Balcones Distilling received a temporary restraining order August 22 to enforce the board's 90-day suspension against Balcones founder and head distiller Chip Tate after alleging that he "has  engaged in acts harmful to Balcones." A court hearing in the case is set for September 18 in Waco, Texas.
The report is based on publicly available court filings from attorneys for the Balcones directors that accuse Tate of threatening the life of Balcones chairman Greg Allen and hinting that he would rather burn the distillery down than let someone else run it. Tate's attorney, Peter Rusek of the Waco law firm of Sheey, Lovelace, and Mayfield, confirmed to WhiskyCast today that a response to the allegations has not been filed with the court yet. Because of that, the court filings only contain the Balcones point of view at this time. It should also be noted that the case is being heard in a civil court, and there is no report of a criminal investigation into the Balcones claims.
Tate founded Balcones in 2008, and took on additional investors last year to help fund construction of a new $10 million distillery in a historic Waco building. Since then, board members have accused Tate of missing important meetings and taking other unspecified actions that led to his suspension and the restraining order. The court order bans Tate from the Balcones facilities and communicating with employees, suppliers, and the media, along with a ban on using the distillery's social media accounts, credit and debit cards. Court records indicate the company has accused Tate of refusing to reimburse almost $15,000 in personal charges to a company credit card.
Tate's whiskies have received wide acclaim in the whisky industry, and he has become regarded as one of the leaders of the craft distilling movement. Balcones whiskies were among the first US-produced craft whiskies to be exported to Europe, and have won awards in international competitions.
In an email response to questions submitted today, Balcones spokesman and brand ambassador Winston Edwards said it would not be appropriate to comment on "ongoing personnel discussions" about the accusations against Tate and his future with Balcones. He said there will be no change in plans for the new distillery.
"The owners are absolutely committed to the distillery expansion and to the team here at Balcones. So much so, that they are investing more than double of what was originally proposed when they started working with the company 18 months ago – stay tuned, we'll keep you posted on our continued progress."
Edwards said Jared Himstedt, who was one of the original Balcones employees under Tate, remains as Production Manager and distiller, and will lead the distillery's blending team for the present time.
This story will be updated as more details become available.
Editor's note: This story has been updated to include comments from Balcones, along with the confirmation from Chip Tate's attorney that a formal response to the Balcones allegations has not yet been filed with the court. The story is based on the Waco Tribune's reporting of allegations that appear in court filings. Court filings often represent only one side of a story, and WhiskyCast has not been able to review the filings directly. Civil cases generally allow each party several days to file a response to filings made by other parties. 
Links: Balcones Distilling