Irish Whiskey…With an Oregon Accent! (Episode 790: October 27, 2019)
Read Post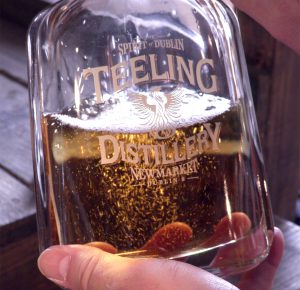 Alex Chasko isn't your typical Irish Whiskey master distiller and blender. For one, he isn't Irish. He grew up in...
Read More
You never know what might be found behind the walls or under the floors of old houses and other buildings,...
Read More
Last November, Fawn Weaver told us about her mission to spread the story of Nathan "Nearest" Green, the former slave...
Read More
Much of whisky's early history is documented only in tales, with few written records that have survived the centuries. In...
Read More
What's it like to taste five rare whiskies worth $60,000? In our latest "One on One" tasting, we'll sit down...
Read More
July 5, 2016 – The Balvenie's longtime malt master, David Stewart, has virtually every award that can be presented to...
Read More