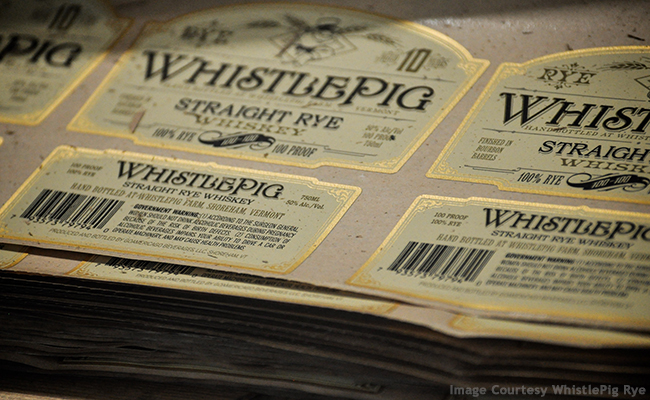 June 23, 2017 – The owners of WhistlePig Rye, the occasionally controversial but highly regarded Vermont whiskey distiller and bottler, have decided to consider offers for the brand and the WhistlePig Farm distillery. Dave Pickerell, WhistlePig's master distiller and owner of a small equity stake in the company, confirmed the decision Friday following a Bloomberg News report citing "people familiar with the situation."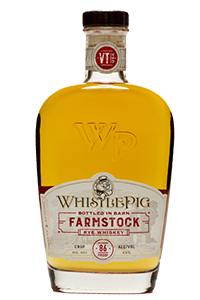 "We'd be foolish not to entertain offers," Pickerell said in a telephone interview. "We have been contacted by some folks that have expressed interest, and at this time, we're not closing the door on saying no…that's the easiest way of saying it." The veteran distiller and consultant declined to name potential bidders for WhistlePig, which began bottling its rye whiskey originally sourced from Canada's Alberta Distillers in 2010. In 2015, WhistlePig opened its own distillery at founder Raj Bhakta's WhistlePig Farm in Shoreham, Vermont, and earlier this year released "FarmStock Crop #001," its first whiskey made with spirit distilled at the farm and blended with older sourced whiskies.
"We're in a feeding frenzy right now in the craft spirits world, and when you've got a company like WhistlePig that's doing well and has got a good reputation and great products, it's only a matter of time before people start looking to buy," Pickerell said. Over the past two years, large distillers have been snapping up smaller distilleries – either completely or as minority stakeholders. In April, William Grant & Sons acquired New York's Tuthilltown Spirits distillery after buying the rights to the distillery's Hudson Whiskey brands in 2010. Constellation Brands has been among the most active buyers, taking a minority stake in Virginia's Catoctin Creek Distillery and buying Utah's High West Distillery outright for $160 million last October. In December, Pernod Ricard acquired West Virginia's Smooth Ambler Distillery while keeping its existing management team in place. Of course, those deals are dwarfed by Diageo's announcement this week to acquire Casamigros Tequila from actor George Clooney and his partners for $700 million in cash and up to $300 million in incentives based upon the brand's future sales. According to Bloomberg, wine and spirits companies have announced around $937 million in mergers and acquisitions so far this year.
Listen to Mark Gillespie's interview with Dave Pickerell:

The decision to put WhistlePig on the market was not unexpected, given the relationship between Bhakta and two of his major investors. As we reported in May of 2016, Bhakta had been clashing with board members Wilco Faessen and Christopher Evison in a dispute that eventually wound up in Delaware Chancery Court after Faessen and Evison moved to replace Bhakta as WhistlePig's operating manager. In court documents filed by Bhakta seeking to overturn his ouster, he claimed the two had been trying to force a sale of the company over his objections. Bhakta and his family control around 50 percent of the company's shares, while Faessen owns around 15 percent. Evison represents the US-based investments of Colombia's Santo Domingo family, with an estimated net worth of more than $15 billion – including a large stake in Anheuser-Busch and other investments in the spirits industry. The case had been scheduled for a trial last October, but was removed from the court's docket with no explanation, indicating that a settlement of some kind had been reached.
While the quality of WhistlePig's whiskies has never been questioned and they have won a number of major awards in competition, there have been complaints over transparency in whether they should have been labeled as Canadian or American whiskies. In a 2015 WhiskyCast interview, Bhakta blamed the issue on federal regulators changing their rulings on whether the finishing, blending and bottling of WhistlePig's Alberta-distilled whiskies was enough to deem them as American-made products. In addition, Bhakta's plan to build the distillery at his farm was delayed because of a dispute with Vermont regulators over whether whiskey could be considered an "agricultural product" because of its water content. Without that designation, WhistlePig Farm would have been subject to more stringent environmental regulations for commercial properties instead of being treated as a farm.
This story will be updated as necessary.
Links: WhistlePig