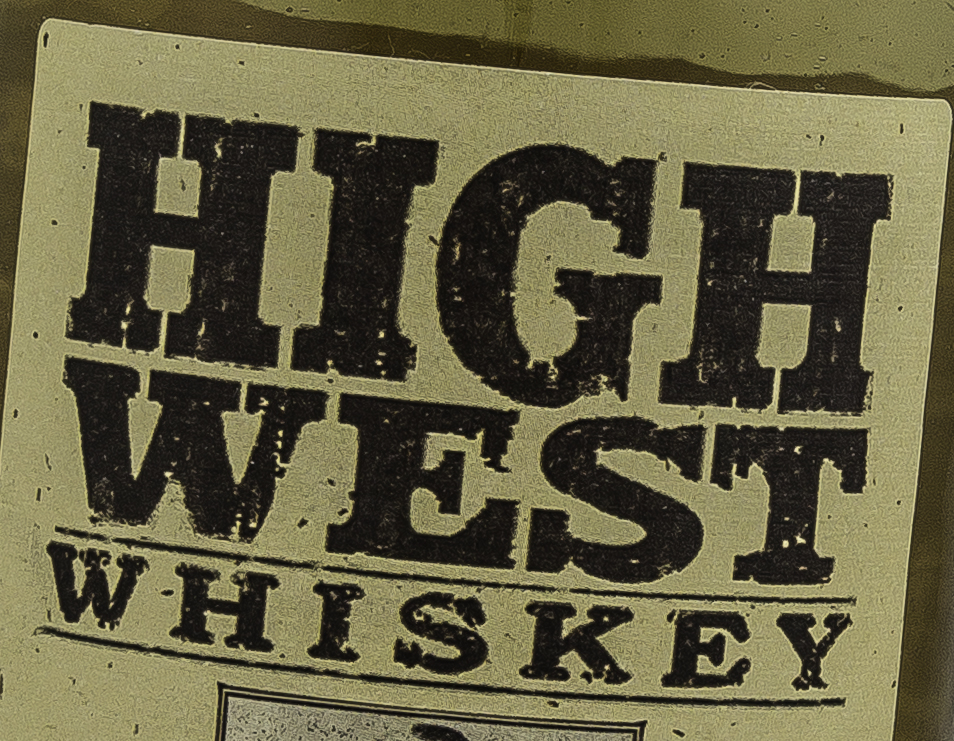 October 7, 2016 – $160 million is a lot of money, especially for a single distillery that has only been producing its own spirit for a few years. However, this week's acquisition of Utah's High West Distillery by Constellation Brands was as much about the intangible assets that came with the deal as much as it was for the distillery, according to Constellation's Bill Newlands, who runs the company's wine and spirits division. Constellation has been looking to grow its spirits portfolio, which currently includes SVEDKA Vodka, Casa Noble Tequila, and Black Velvet Canadian Whisky, and Newlands wanted to make an inroad into the booking American craft spirits sector.
"High West has done an outstanding job, in our minds, of innovating and doing things a little differently, and it's got a lot of authenticity," Newlands said in a telephone interview. "All of those things said this could be very foundational for us, which is to give us a good base in building a high-end spirits business," he said. Newlands cited High West's success in building a presence in the highly-competitive "on-premise" bar and restaurant market along with the high-end whisky market, and plans to use the 200-member High West team as a base to grow its overall spirits business. While Constellation does not break out financial data for its individual brands, Newlands projected the High West acquisition will generate significant returns from both its own sales and the expertise the Utah-based team led by High West CEO John Esposito will bring to Constellation.
Listen to Mark Gillespie's interview with Constellation's Bill Newlands:

The all-cash deal is expected to close later this month, and came after High West's current owners decided to seek deeper pockets to help fund the company's continued growth. While High West master distiller Brendan Coyle and founder David Perkins have been laying down spirit at their new distillery in Wanship, Utah for the last year and a half, the company depends on access to the bulk whiskey market for blending stock to produce its core range of whiskies. With the global boom in demand for Bourbon and Rye whiskies, blending stock has become significantly more expensive. High West has supply contracts in place with MGP and other distillers, but Perkins confirmed that the need to increase its supplies of blending stock was one of the key factors in deciding to sell. "There's no question we would have needed more money, the question is really how you get that," Perkins said Saturday in a telephone interview. "You can talk to lots of private equity firms or talk to a larger player that's in the space…it just made more sense for us to talk to someone that was in the space that understood what we were doing and brought more to the table." Constellation is also expected to fund a multi-million dollar expansion of the Wanship distillery that would increase production capacity by up to 50,000 cases per year.
Listen to Mark Gillespie's interview with High West co-founder David Perkins: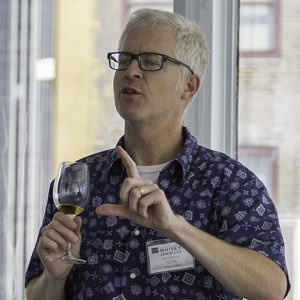 Perkins founded High West with his wife Jane in 2004, and he will remain with the distillery as its brand ambassador and an adviser to Brendan Coyle and the management team. "I think it's a dream come true for us," he laughed. "We knew it was big and hairy and audacious…it's a long, tough road to get there and to have a company like Constellation come in and help us…I think it's a real match made in Heaven," he said. Perkins declined to disclose how much of the company he and his wife still own, but noted that many investors have come on board over the years. "Hopefully, they'll appreciate the return they made," he said.
The High West acquisition is the latest in a series of deals for the Sands family-controlled Constellation, which this week reported second quarter net sales of $2.02 billion (USD), up 17 percent from a year ago. The company has acquired the Ballast Point craft brewery, Prisoner Wine, and Meiomi wine over the past year, and told investors this week that it projects capital expenditures of up to $1.22 billion during the 2017 fiscal year. Newlands declined to address reports that the company is considering a sale of its Canadian wine and spirits portfolio in a deal that could be worth as much as $1 billion, but confirmed that Black Velvet will remain part of the Constellation portfolio for the long-term future. Black Velvet is made at the company's distillery in Lethbridge, Alberta, and while Newlands says there was no consideration of potential synergies between High West and Black Velvet, he acknowledged that some of the expertise the High West team will bring to Constellation is likely to benefit Black Velvet. "They've brought some great perspective to the high-end whisky category, and if we're going to build a stronger high-end whisky business, having that group at the forefront of how we do that we thought was critically important," Newlands said.
Editor's note: This story was edited to include comments from High West co-founder David Perkins. 
Links: High West | Constellation Brands