May 23, 2016 – "The question is…is he a capable leader of WhistlePig, and the answer is yes. Undeniably, uncategorically, yes."
That's the way Dave Pickerell, WhistlePig Rye's master distiller, defends founder Raj Peter Bhakta as he fights a boardroom coup launched by two minority owners in the Vermont-based company. The dispute became public knowledge on Friday when the Burlington Free Press reported Bhakta's lawsuit in Delaware against board members Christopher Evison and Wilco Faessen seeking to overturn their May 6 vote to oust him as operating manager and from his seat on the company's board. A third board member, Jose Robledo, was not present at the meeting and is not named as a defendant in the lawsuit.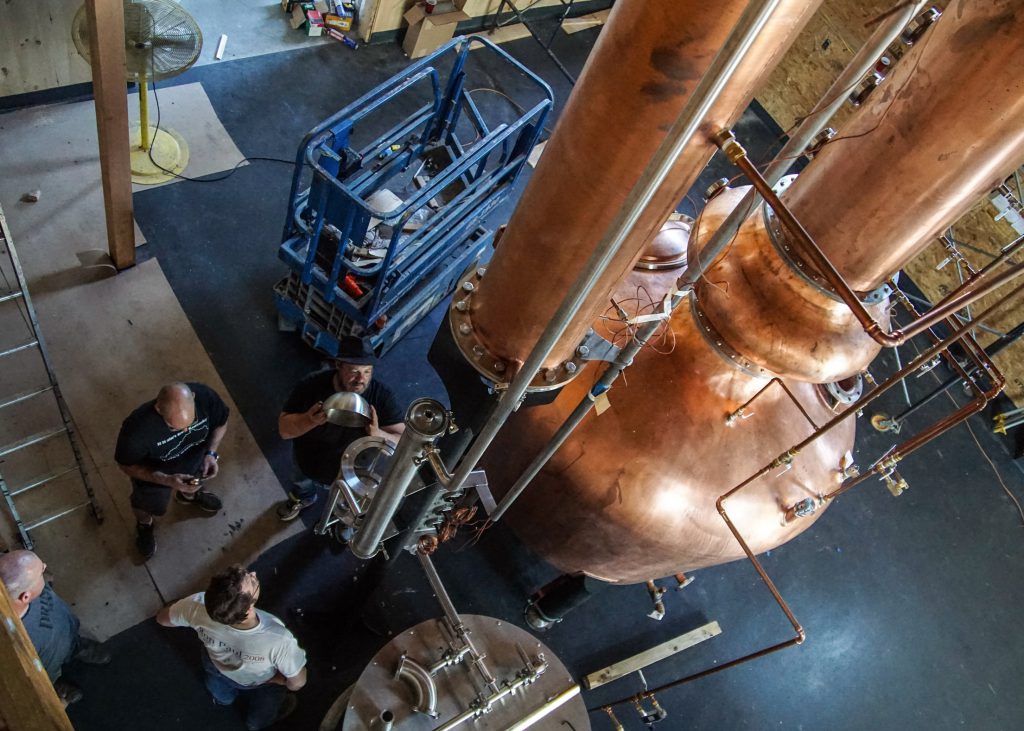 Pickerell, who owns a small equity stake in the company but was speaking on his own behalf and not for Bhakta or the company, describes Evison and Faessen as a "couple of billionaires trying to kick Raj out" and sell the company over Bhakta's objections. Pickerell believes the dissident board members have a potential buyer in mind for WhistlePig, while the Donald Trump acolyte and former competitor on Trump's NBC reality show "The Apprentice" wants to build a "long-term, family-owned business" as noted in the lawsuit. He and his family control around 50 percent of WhistlePig, while Faessen owns 15 percent and Evison represents the Santo Domingo family's 12 percent interest. However, the Colombian family with an estimated $15 billion fortune is not named in the lawsuit. Bhakta has not responded to our requests for an interview.
In a redacted copy of Bhakta's lawsuit filed in Delaware Chancery Court, he claims the May 6 vote did not comply with the company's operating agreement and that Faessen and Evison lacked proper grounds to remove Bhakta. The complaint cites six allegations used to justify the defendants' move, including Bhakta's April 2015 arrest for driving while intoxicated, for which he later pled guilty to a reduced charge of "negligent operation of a motor vehicle." Bhakta claims in the complaint that he was not intoxicated, but was on medication for back pain and tired from traveling when he was stopped in front of his residence. The allegations also include a "secret" agreement to award equity in the company to marketing director Danhee Kim, who later married Bhakta. Bhakta's attorneys claim the initial failure to advise directors of the move as an oversight, which was later resolved when the board voted to approve the equity award. The defendants also accused Bhakta of smoking marijuana on company premises while conducting company business.
However, the circumstances around that accusation are somewhat hazy, since the WhistlePig distillery is located on Bhakta's farm and the company leases its buildings from his family. In fact, Bhakta accuses the defendants of trying to pressure him numerous times to transfer ownership of the entire farm to the company. Evison heads the board's compensation committee, and according to the complaint, has blocked all pay raises for Bhakta since 2013 because of the dispute over ownership of the farm. The complaint also accuses Evison and Faessen of refusing to fund construction of WhistlePig's distillery until he agreed in principle to sell the farm to the company in early 2015, and the complaint indicates that negotiations on the sale are ongoing – in large part because the defendants threatened in late 2015 to cut Bhakta's annual salary in half if the transfer was not completed by a specific date.
Evison and Faessen have not responded to our requests for their side of the story, Their attorneys have not yet filed a formal response to Bhakta's lawsuit, but have asked the court for a "status quo" ruling allowing their vote to remove Bhakta from the board and his position as operating director to stand. The case is being heard in Delaware because WhistlePig Farms, LLC is incorporated in that state.
This story will be updated as necessary.
Editor's note: This story was updated to clarify that Dave Pickerell was speaking only for himself and not as a representative of Raj Peter Bhakta or WhistlePig Rye, and that Bhakta has not responded to our requests for an interview. We are providing a link to download a PDF file of the redacted court filing. Delaware Chancery Court rules allow parties in a lawsuit to keep confidential certain financial information until three years after the conclusion of a case. As with all civil lawsuits, it should be noted that court filings only present one side's arguments, and should not be considered as proven facts until argued and ruled upon in court. 
Links: WhistlePig