Stories
Whisky is a passion to explore. From the history of the spirit to the evolution of the industry, the story of whisky helps fuel that passion. Often, it's easy to forget that whisky is also a global multibillion dollar industry. The stories of whisky — from news and new releases to in-depth inquires and what goes on behind the label — blend together to help us appreciate the spirit of whisky.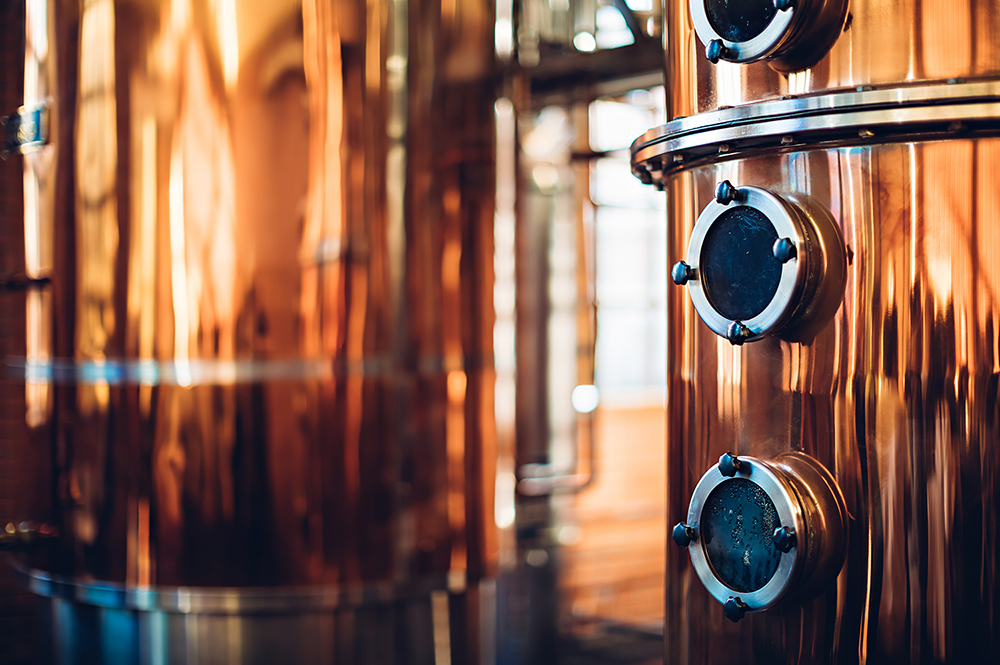 What You Need to Know About the Tuthilltown Spirits Sale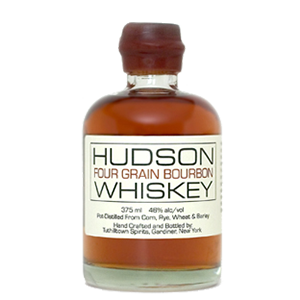 April 23, 2017 – "Brian and I had always had it in our minds that we weren't going to die on the distillery room floor, and eventually be passing the whole of Tuthilltown over to a more substantial organization with the right resources."
That's the way Tuthilltown Spirits co-founder Ralph Erenzo describes the decision he and partner Brian Lee made to sell their upstate New York distillery to William Grant & Sons. The two companies have been partners since 2010, when the family-owned maker of Glenfiddich and The Balvenie single malts bought Tuthilltown's Hudson Whiskey brand while leaving production in the hands of Erenzo and Lee. While there was never a formal agreement giving Grant's an option to buy the distillery, there was an understanding that when Erenzo and Lee were ready to sell, Grant's would be ready to buy.
"The real question that both Ralph and Brian and the team at William Grant & Sons had discussed is 'when is the right time,' William Grant & Sons USA managing director Jonathan Yusen said in a telephone interview for this week's episode of WhiskyCast. "With the explosive growth of not only the Hudson brand, but also the local craft movement and certainly American whiskey, collectively we believed that now was the right time," he said.
Listen to Mark Gillespie's interview with Jonathan Yusen and Ralph Erenzo:

In the 13 years since Erenzo and Lee founded their distillery in a historic grist mill and became New York's first whiskey distillery since the end of Prohibition, Erenzo has become a leading figure in the craft distilling movement, while Lee played a key role behind the scenes at the distillery. The two self-funded Tuthilltown, with the only influx of outside capital coming in 2010 with the sale of the Hudson Whiskey brand to Grant's. However, Erenzo cited the need to invest in the distillery's long-term growth as a key reason for bringing the relationship with Grant's to its logical conclusion.
"We're sort of on the cusp of a very large leap forward, both in distribution but also in the public knowledge of our place here, that there's a place to come with the family and spend the day," Erenzo said. "Brian and I, as a private company and totally self-funded for the last 13 years, we felt that it was time that an organization with greater resources and experience in the development of this place…this was the right time." While Tuthilltown has a small restaurant at the distillery currently, William Grant & Sons has extensive experience with developing visitor programs at its two large distilleries in Scotland, and Yusen's team will draw on that experience to enhance Hudson's appeal to visitors.
The move is also expected to result in increased international distribution for Hudson's range of whiskies. Tuthilltown recently started bottling its whiskies in 750ml bottles in addition to its familiar 375ml bottles, and that move will help in producing European-standard 700ml expressions for export sales. While Erenzo and Yusen both expect to increase production at the distillery, they are firm on handling that by bringing in Grant's engineers from Scotland to figure out methods of boosting production without expanding the facility, or as Erenzo puts it, "without having to turn this place into an industrial complex…nobody wants that…it is very nice just the way it is."
Erenzo will have a more formal role with Tuthilltown as the distillery's principal contact with regulators and the public, while Lee will serve as a consultant. The former broadcast engineer devoted much of his time to the distillery's design and engineering work, and is expected to work closely with the team of engineers and chemists from Grant's.
The Tuthilltown sale is the latest in a series of acquisitions of craft distillers by major whisky producers over the past 18 months, including Constellation Brands' purchase of High West and a minority stake in Catoctin Creek. In addition, Rémy Cointreau acquired Westland Distillery in Seattle and France's Domaines des Hautes Glaces, Pernod Ricard purchased West Virginia's Smooth Ambler, Sazerac acquired the Popcorn Sutton Distillery in Tennessee, and Diageo's internal venture capital unit has taken minority stakes in Denmark's Stauning Distillery and Starward in Australia. When asked about concerns that yet another craft distillery is being acquired by a "conglomerate," Erenzo described it as a logical stage in what has become a more mature industry.
"The parallel can be drawn to anybody who starts a very successful business and then spends a lot of time in it developing it and seeing it be successful" he said. "At some point, that person is going to want to make sure it gets into the hands of someone who will take over the responsibility and the expansion of whatever business it is, and carry it on into the future, secure the employment for the employees, and keep the place true to its original form."
Links: Tuthilltown Spirits | William Grant & Sons