December 13, 2016 – Pernod Ricard chairman and chief executive Alexandre Ricard understands the concerns expressed by some whiskey lovers on social media over his move last week to acquire a majority stake in West Virginia's Smooth Ambler Spirits. In an exclusive interview with WhiskyCast Monday night at Pernod Ricard USA's New York City offices, Ricard pledged to put the company's resources behind Smooth Ambler without smothering the entrepreneurial spirit of the distillery's founders.
"That's what a win-win partnership is all about," Ricard said. "The management team is passionate about the product they produce, so let's keep them on board and what we provide is as much support as we can from a distribution point of view and an investment point of view in their production facility, and that's win-win." Co-founder and head distiller John Little will become Smooth Ambler's CEO once the deal closes in early 2017. His co-founder and father-in-law, Tag Galyean, will remain on board as a consultant to help with packaging and marketing projects, according to Little.
In a telephone interview shortly after the deal was announced last Thursday, Little said the acquisition will allow him to hire around ten new employees and increase production of Smooth Ambler's own spirits while making it easier to acquire sourced whiskey for the company's Old Scout range. Little will also have access to Pernod Ricard USA's resources in back-office areas, including regulatory compliance, safety, and human resources. "They have so many resources in all of those areas that it actually enables us to be better distillers…run our business more efficiently, so that's the part that really excites me as a small business owner," Little said. The investment is the first for NBV Investments, the in-house venture capital unit created within Pernod Ricard USA to find and invest in craft distillers while keeping their founders in place.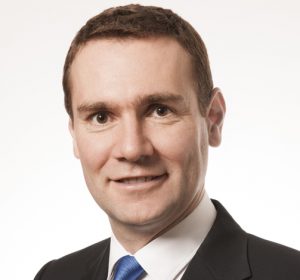 The deal also marks Pernod Ricard's return to American whiskey after the 2009 sale of Wild Turkey to Gruppo Campari, a deal that was done by Alexandre Ricard's father Patrick just as the global Bourbon boom was taking off. "You can never rewrite the story, but what we did do in 2008, which we then had to finance through that sale, was the acquisition of Absolut Vodka, which helped us dramatically step up in the U.S. market, which is by far the largest market in the world," Ricard said. While Absolut sales have fallen off in the U.S. recently, the vodka remains popular worldwide, and Ricard is pushing innovation and product development to return the brand to prominence in what he describes as a "very competitive" U.S. vodka market.
Despite the combination of the UK's pending "Brexit" and the incoming Trump Administration creating uncertainty on global trade, the Wharton graduate remains optimistic about the potential for the spirits industry. "There's been highly volatile times throughout history, and you know what, people always need to get together, to bond and connect, and have a drink…the question is, is it our drink or a competing brand," he laughed. Ricard expects little impact from Brexit, as wine and spirits would be covered under existing World Trade Organization free trade rules. "There might be headwinds here or there, but when you're a global company such as Pernod Ricard and one-third of your business is European, another third is American and another third is Asian, and you have authentic products with long heritage and history, you're pretty well positioned no matter what."
Listen to this week's WhiskyCast for our exclusive interview with Alexandre Ricard.
Editor's note: This story was updated to include Alexandre Ricard's Instagram response to a consumer's question about the Smooth Ambler deal. 
Links: Pernod Ricard | Smooth Ambler