Stories
Whisky is a passion to explore. From the history of the spirit to the evolution of the industry, the story of whisky helps fuel that passion. Often, it's easy to forget that whisky is also a global multibillion dollar industry. The stories of whisky — from news and new releases to in-depth inquires and what goes on behind the label — blend together to help us appreciate the spirit of whisky.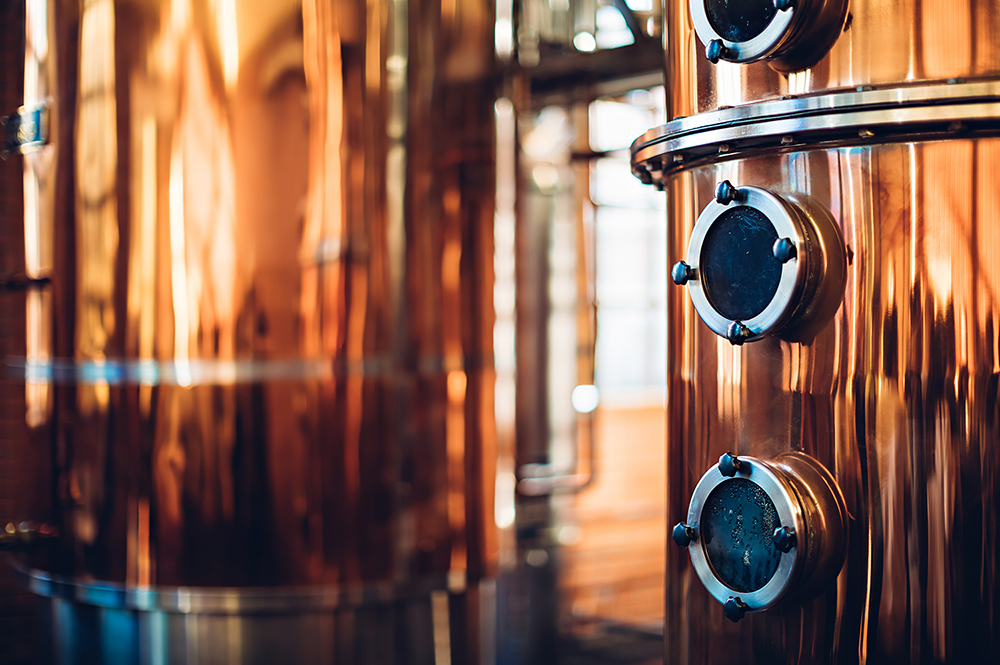 Dealmaking Continues in Craft Distilling As Pernod Ricard Acquires Smooth Ambler
December 8, 2016 – Smooth Ambler Spirits' Old Scout was named the "Best Single Barrel Bourbon in the World" in Whisky Magazine's 2016 World Whiskies Awards. That award helped put the Maxwelton, West Virginia distiller and bottler on the map, and now, Smooth Ambler has joined the growing number of craft distillers to be acquired by major spirits companies. Pernod Ricard today announced an agreement to acquire a majority stake in Smooth Ambler for an undisclosed price. Smooth Ambler Co-Founder and Head Distiller John Little will take on the title of chief executive officer and continue to manage operations, while John Foster will remain as head of sales and marketing. The deal is expected to close in early 2017 following regulatory review.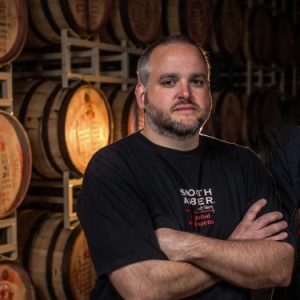 "We feel like we're in great hands with the Pernod partnership…we feel like they're the kind of people we want to be in business with," Little said in a telephone interview. "This partnership allows us to not only continue to source more whiskey for our Old Scout line, but to make more whiskey ourselves. We'll add about 1o new jobs here and buy more local grain, so it's a big deal for southern West Virginia…as you might know, there's not a lot of opportunity here in this area, so we're really excited about what it means to our community."
Little and his father-in-law, Tag Galyean, opened Smooth Ambler in 2009, and built a reputation not only for distilling their own spirit, but bottling sourced whiskies as part of their Artisan Merchant Bottling program. In 2014, Smooth Ambler debuted Contradiction, a Bourbon made by blending its own Yearling wheated Bourbon with the seven-year-old sourced rye-based Bourbon used in its Old Scout brand. Contradiction won a gold medal in the 2016 World Whiskies Awards. Little and partner Greg Parseghian will retain minority stakes in the company, while Galyean will continue as a consultant.
Pernod Ricard CEO Alexandre Ricard noted in the statement that "this investment illustrates perfectly our strategy of partnering with rising entrepreneurs sharing the same passion for authentic, high-quality brands. It represents a strong opportunity to enter the fast-growing, high-end bourbon market extending even more our fantastic portfolio of genuine brands in our number 1 market". The acquisition returns Pernod Ricard to American whiskey production for the first time since 2009, when the Paris-based drinks company sold Wild Turkey to Italy's Gruppo Campari for $575 million.
The deal is being structured as an investment by NBV Investments, which is a subsidiary of Austin, Nichols & Co. Longtime whiskey industry followers will recognize Austin, Nichols as the corporate name Wild Turkey operated under for decades, but Pernod Ricard's US unit retained the name when it sold Wild Turkey to Gruppo Campari. NBV is Pernod Ricard USA's in-house unit tasked with investing in and developing emerging American spirits brands while keeping the founders of those brands in place. "They really don't want to mess with us too much…they want to give us the opportunity to be successful, give us all the tools to make that happen, give us access to the distribution platform…that's really wonderful for us," Little said, noting that the partnership also gives him access to Pernod Ricard USA's compliance, human resources, and other teams that small-scale distillers generally lack. "They have so many resources in all those areas that it actually enables us to be better distillers and run our business more efficiently, and that's the part that really excites me as a small business owner."
This is the latest acquisition in the American craft distilling sector by a major spirits company. Last week, Rémy Cointreau announced plans to acquire Seattle's Westland Distillery – also leaving current management in place. In October, Constellation Brands outbid Pernod Ricard and two other companies to acquire Utah's High West Distillery for $160 million. Like Smooth Ambler, High West has been developing its own whiskies distilled in-house while also bottling sourced whiskies from MGP Ingredients, 1792 Barton, and other distilleries.
This story will be updated with additional information as necessary. Listen to this weekend's WhiskyCast for complete coverage on this story and the rest of the week's whisky news.
Editor's note: This story was updated with comments from Smooth Ambler co-founder John Little.
Links: Smooth Ambler | Pernod Ricard