Irish Whiskey…With an Oregon Accent! (Episode 790: October 27, 2019)
Read Post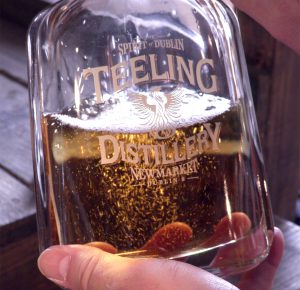 Alex Chasko isn't your typical Irish Whiskey master distiller and blender. For one, he isn't Irish. He grew up in...
Read More
Reviving Whiskey Distilling in Dublin's Liberties
Read Post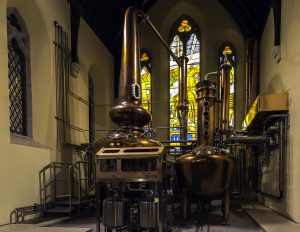 Dublin's Liberties neighborhood was once the center of the whiskey universe at a time when Irish Whiskey ruled the world...
Read More
June 30, 2017  – With Irish Whiskey sales continuing to grow in the United States and worldwide, Bacardi Limited has...
Read More
Last year, Balcones Distilling left behind its original distillery – hand-built in an old welding shop underneath the 17th Street...
Read More
Willie Cochrane retired last month after 39 years at Jura Distillery, and spent the last 11 of them as the...
Read More
August 5, 2015 – John Teeling is back in the bulk whiskey business, and Dundalk has its first working distillery...
Read More