Stories
Whisky is a passion to explore. From the history of the spirit to the evolution of the industry, the story of whisky helps fuel that passion. Often, it's easy to forget that whisky is also a global multibillion dollar industry. The stories of whisky — from news and new releases to in-depth inquires and what goes on behind the label — blend together to help us appreciate the spirit of whisky.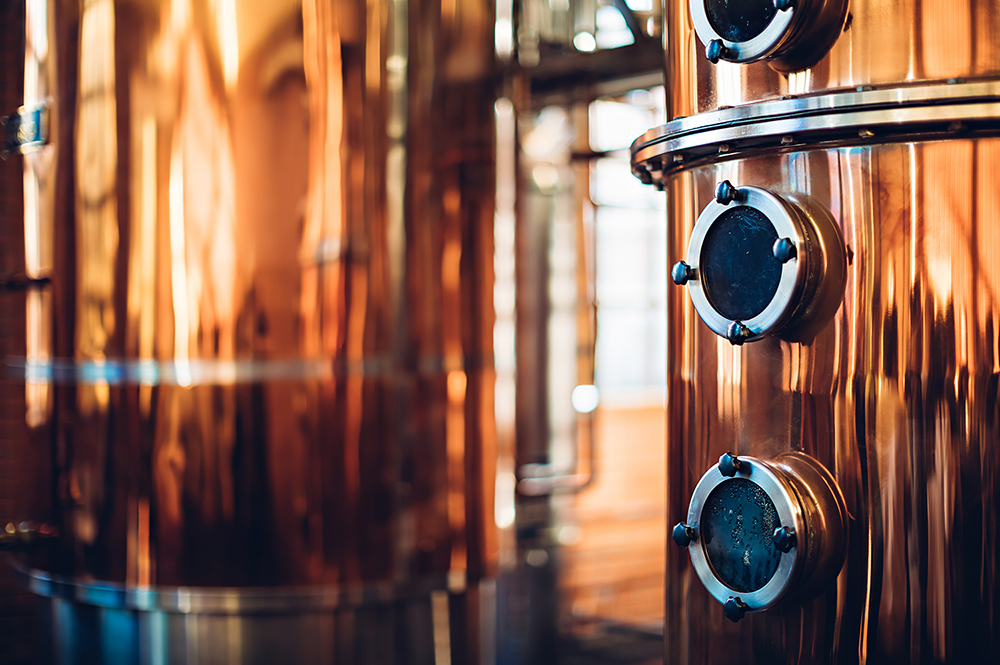 Ireland's Great Northern Distillery Cranks Up Whiskey Production
August 5, 2015 – John Teeling is back in the bulk whiskey business, and Dundalk has its first working distillery in nearly a century. The Irish entrepreneur and his partners have fired up the first set of stills at their Great Northern Distillery in Dundalk, Co. Louth, in the former Harp Brewery. The grain whiskey distillery's three column stills will be able to produce the equivalent of 30 million bottles of spirit a year, while a second distillery for pot still and single malt whiskies will come on line later this month. That distillery will have three copper pot stills and be capable of producing the equivalent of 12 million bottles annually.
Teeling saw the need for additional Irish Whiskey production capacity after selling the Cooley Distillery Co. to Beam Suntory at the end of 2011, only to see the new owners cut off most of Cooley's bulk whiskey sales in order to use the output of Cooley and Kilbeggan distilleries for its own Irish Whiskey brands. They acquired the former Harp Brewery in late 2013 after Diageo announced plans to close the plant as part of a consolidation of its Irish brewing operations at the Guinness St. James Gate site in Dublin.
Teeling and his partners plan to supply bulk grain whiskey for blending use to many of Ireland's small distilleries that are now (or will be) producing pot still and single malt whiskies. In addition, the distillery will produce bulk blended whiskies for independent bottlers and retailers in the "private label" market worldwide, which is where Cooley did most of its business under the Teeling group's ownership.
It should be noted that while the Great Northern Distillery is owned by the Teeling family and former Cooley directors Jim Finn and David Hynes, the Teeling Whiskey Company in Dublin is owned by John's sons Jack and Stephen and is managed separately from the Dundalk facility.
Links: Great Northern Distillery