Tariffs Leading to U.S. Whisky Price Increases (Episode 789: October 20, 2019)
Read Post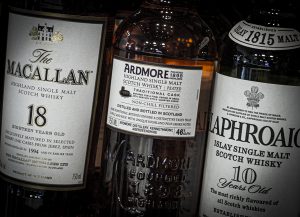 There's a lot of uncertainty for U.S. whisky lovers after the Trump Administration's new 25% tariff on imports of single...
Read More
We've assembled a panel of podcasters and a longtime WhiskyCast listener for this Tasting Panel session recorded on location at...
Read More
30 Years of the Scotch Whisky Experience (Episode 698: May 17, 2018)
Read Post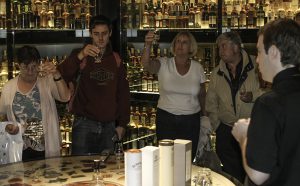 In May of 1988, the Scotch Whisky Experience opened its doors on Edinburgh's Royal Mile, next to Edinburgh Castle. Over...
Read More
April 29, 2018 – If you've ever thought of pickles when you're nosing or tasting a rye whiskey, you're not...
Read More
When someone wants to start a new whisky brand, but doesn't own a distillery, chances are they'll turn to Gordon...
Read More
10 Years of Making Rye Whiskey at George Washington's Distillery
Read Post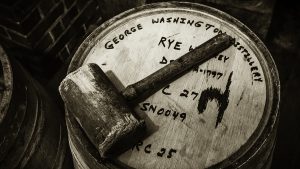 George Washington's original whiskey distillery at his Mount Vernon estate in Virginia operated from 1797 until shortly after his death...
Read More
Distillers from around the United States gathered at Virginia's Mount Vernon this week to celebrate the 10th anniversary of the...
Read More
This week, we'll tell you about two upcoming opportunities to taste rare whiskies in Scotland and Kentucky. David Faughn and...
Read More