When someone wants to start a new whisky brand, but doesn't own a distillery, chances are they'll turn to Gordon...
Read More
This week, the New York Times marked the anniversary of the end of Prohibition with a special event at one...
Read More
This week, we're on the road at the annual Kentucky Bourbon Festival in Bardstown, Kentucky! We'll have highlights from the...
Read More
August 3, 2017 – While craft beer lovers may be lamenting the sale of San Francisco's Anchor Steam beer to...
Read More
We've seen whisky and movie tie-ins before, but Old Forester's new Statesman Bourbon is a bit different. It's featured in...
Read More
Denmark is known for its beers and aquavit, but is starting to develop a reputation for whiskies as well with...
Read More
May 2, 2017 – After years of confusing cross-ownership deals and distribution agreements, The Glenrothes Scotch Whisky brand and the...
Read More
A couple of weeks ago, we credited San Francisco's Anchor Distilling with being the birthplace of the American craft distilling...
Read More
Rémy Cointreau to Acquire Seattle's Westland Distillery
Read Post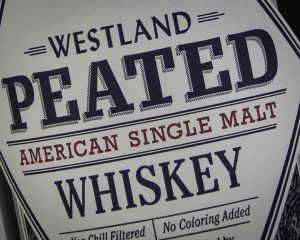 December 1, 2016 – Rémy Cointreau is making its second whiskey acquisition in recent weeks, with the announcement today that...
Read More