Stories
Whisky is a passion to explore. From the history of the spirit to the evolution of the industry, the story of whisky helps fuel that passion. Often, it's easy to forget that whisky is also a global multibillion dollar industry. The stories of whisky — from news and new releases to in-depth inquires and what goes on behind the label — blend together to help us appreciate the spirit of whisky.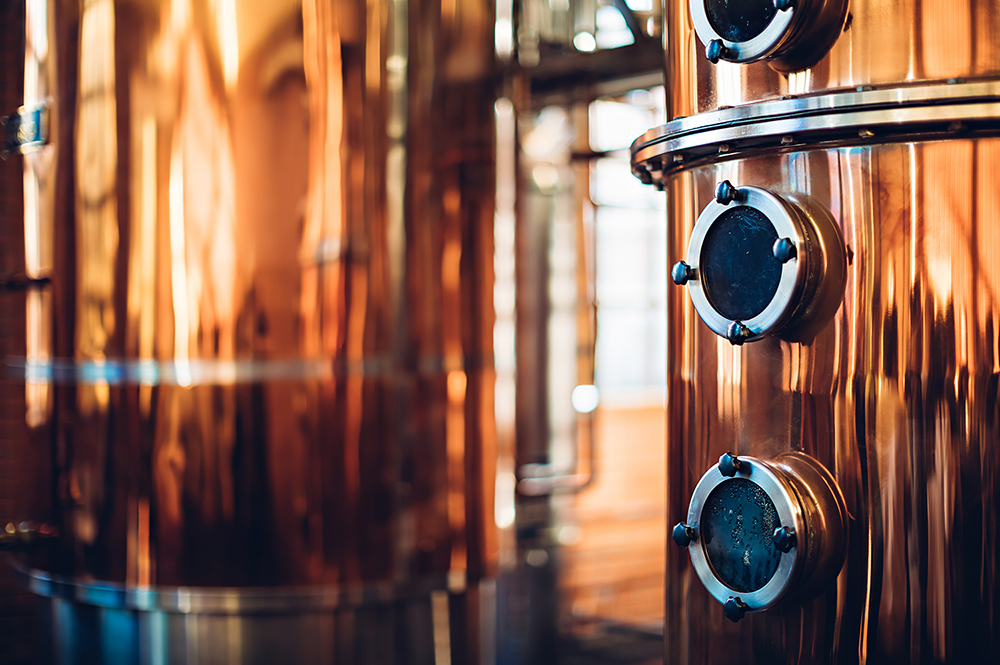 Sazerac Expanding Into Tennessee Whiskey With Distillery Purchase
December 22, 2016 – Sazerac is wrapping up a year of acquisitions and expansions with yet another deal, one that will give it a foothold in the Tennessee Whiskey business. The privately-held company announced today that it has purchased the Popcorn Sutton Distillery in Newport, Tennessee and will begin producing Tennessee Whiskey in early 2017 after upgrades to the facility have been completed. Terms of the deal were not announced, but Sazerac is purchasing only the distillery and not the brands owned by Ohio-based Popcorn Sutton Distilling LLC, which include Popcorn Sutton, the Avery's Trail aged whiskey brand that was in development, and the "Mrs. Sutton's" line of flavored liqueurs named for the late moonshiner's widow.
Sazerac CEO Mark Brown sees the move as a way to expand Sazerac's potential share of the global whisky market as demand continues to grow. "We do think that American whiskey will continue to gain share of a growing market," he said in a telephone interview. "Our view is that Tennessee Whiskey is a sufficiently defined style of American whiskey, that it will continue to participate in that American whiskey category on the global stage, and so for us strategically, it was and is a very interesting type of American whiskey that we wanted to invest in." The company is one of the leading Bourbon producers, with its Buffalo Trace Distillery and a variety of Bourbon brands distilled in Frankfort, Kentucky. 
Brown acknowledged that Sazerac had looked at other distilleries in Tennessee before settling on the Popcorn Sutton facility, but one of the key factors in the deal was the distillery's existing team led by Master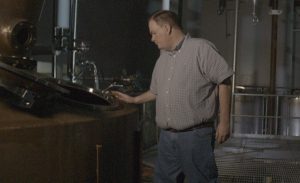 Distiller John Lunn and Master Blender Allisa Henley. Lunn and Henley have joined Sazerac, and the rest of the distillery's employees will also be retained. Lunn and Henley held the same roles at Diageo's George Dickel Distillery in Tullahoma, Tennessee for more than a decade each, with Lunn leaving to join Popcorn Sutton in early 2015. At the time, Henley was promoted to head distiller at Dickel, but left this past July to team up again with Lunn. "They've obviously constructed a very nice distillation operation, so everything fit hand in glove," Brown said.
The distillery is a relatively new facility opened in 2014 to produce legal "moonshine" using Popcorn Sutton's original recipe. Sutton took his own life on March 16, 2009 to avoid reporting to federal prison to serve an 18-month sentence following his conviction on charges of illegal distilling and illegal possession of a firearm as a felon. Before his death, he passed along his family's recipe and distilling secrets to Jamey Grosser, who founded the legal Popcorn Sutton Distillery in 2010 in Nashville along with Sutton's widow and country music star Hank Williams, Jr. Once Cocke County legalized distilling, the Newport distillery was built to be closer to Sutton's family home.
The facility includes pot stills built by Louisville's Vendome Copper & Brass Works, and Sazerac's statement on the acquisition refers to "modifying the pot stills for the Lincoln County process." The Lincoln County Process is unique to Tennessee Whiskey in that spirit coming off the stills is filtered through a vat of sugar maple charcoal before being filled into a barrel for maturation. That process was not used in the production of Popcorn Sutton Distilling's spirits. Brown said there will likely be some reconfiguring of equipment inside the distillery in order to accommodate the vats, as well as making sure the distillery can produce multiple styles of whiskey in the future. There is no specific timetable for launching the whiskey brand to be produced at the distillery, nor has a brand name been selected, and Brown expects those discussions to take up much of 2017. The one definitive fact is that the distillery will no longer be known as the Popcorn Sutton Distillery, and Brown laughed as he said "we're just going to call it the distillery for now."
Brown noted that no decision has been made yet on whether the distillery will continue to produce spirit for Popcorn Sutton's brands under a supply contract, similar to the one Sazerac has with Irish Distillers Pernod Ricard to continue producing spirit for Paddy Irish Whiskey at Midleton Distillery after Sazerac acquired that brand in May.
Sazerac has been on a shopping spree for the last 14 months throughout the spirits industry. In addition to this acquisition and the Paddy deal, which also included Pernod Ricard's Frïs Vodka, Sazerac spent $544 million in January to buy Southern Comfort and Tuaca from Brown-Forman. The New Orleans-based company has also purchased Scotland's The Last Drop Distillers, the Michael Collins Irish Whiskey brand, and distributors in Australia and the UK. Several hours after announcing the distillery acquisition, Sazerac also announced the purchase of France's Domaine Breuil de Segonzac Cognac from Patrick and Maria Brillet, who have decided to retire. The purchase includes the 220-acre estate and its distillery, organic vineyards, and existing Cognac stocks. Once again, the existing team is being kept in place, and Sazerac will honor existing supply contracts.
This marks the fourth distillery sale so far in December, following the sale of Seattle's Westland Distillery to Rémy Cointreau, Pernod Ricard's acquisition of a majority stake in West Virginia's Smooth Ambler Spirits, and the sale of Sullivan's Cove Distillery in Australia .
WhiskyCast has reached out to Popcorn Sutton Distilling for interviews. This story will be updated with additional information as available.
Editor's note: This story has been updated to include details on Sazerac's purchase of Domaine Breuil de Segonzac Cognac, along with comments from our interview with CEO Mark Brown. 
Links: Sazerac | Popcorn Sutton