Whisky Knows No Gender…Why Don't Some Men Get That? (Episode 758: March 10, 2019)
Read Post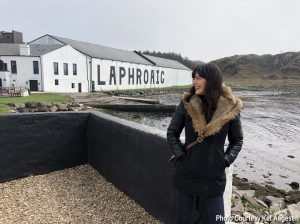 Women are making whiskies, running whisky companies, and teaching people how to enjoy whiskies all over the world. So…why do...
Read More
30 Years of the Scotch Whisky Experience (Episode 698: May 17, 2018)
Read Post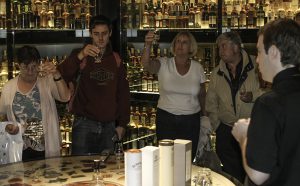 In May of 1988, the Scotch Whisky Experience opened its doors on Edinburgh's Royal Mile, next to Edinburgh Castle. Over...
Read More
Every distillery opens as a dream, with the backers hoping to become the next Heaven Hill, Wild Turkey, or one...
Read More
Five years ago, Irish expats Jack McGarry and Sean Muldoon bet their futures on opening an Irish pub in New...
Read More
For years, whisky connoisseurs whispered about a mysterious Irish whiskey called Green Spot and begged friends traveling to Ireland to...
Read More
June 29, 2015 – A legal battle lasting more than two years over supplies of bulk whiskey for the former...
Read More
This month, we're back at the "Barthenon" in Cherry Hill, New Jersey to taste Irish whiskies with the guys from the...
Read More
March 23, 2013 – Ardbeg's Galileo Islay Single Malt took top honors as the "World's Best Single Malt" in the...
Read More
China may well become the world's largest whisky market over the next decade, and Ian Chang is hoping his Kavalan...
Read More