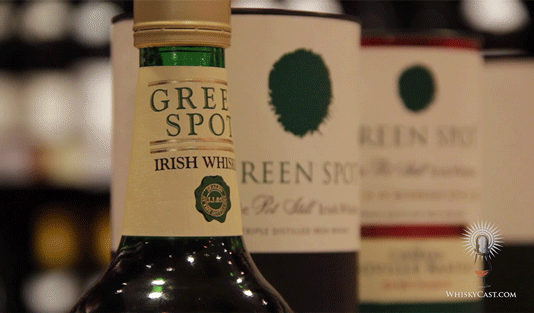 For years, whisky connoisseurs whispered about a mysterious Irish whiskey called Green Spot and begged friends traveling to Ireland to track down a bottle for them. While Green Spot nearly disappeared from the market years ago along with the other "Spot Whiskeys" from Dublin's Mitchell & Son, the Mitchell family and Irish Distillers kept the brand alive through some of Irish Whiskey's darkest days. Now, Green Spot and Green Spot Chateau Leoville Barton are part of the Single Pot Stills of Midleton range, while Yellow Spot has been revived and there's talk that yet another one of the Spots may be next. We'll talk with Robert Jonathan Mitchell and Robert Mitchell of Mitchell & Son about the history – and the future – of the Spots on this week's WhiskyCast In-Depth, along with Liam Maher, who once worked in the family's underground warehouse in Dublin and now serves as a clerk at the Mitchell & Son shop. In the news, there's another blow to the future of Australia's Nant Distillery. We'll have the details, along with the opening of the new Bulleit Distillery in Kentucky, the return of an age statement as a Johnnie Walker expression gets a new name, and tasting notes for three new Irish Whiskeys.
Links:
Mitchell & Son
|
Single Pot Stills of Midleton
|
Nant Distillery
|
Australian Whisky Holdings
|
Dublin Liberties Distillery
|
Bulleit Bourbon
|
James E. Pepper Distillery
 |
Sonoma County Distilling Co.
|
Johnnie Walker
|
Tyrconnell
 |
Kavalan
|
WhistlePig Rye
|
Woodford Reserve
|
Buffalo Trace
|
Hooch Law
|
ScotchWhisky.com
|
6Pod4
|
Method And Madness Whiskey
 |
Teeling Whiskey Co.