This week, we're on the road at the annual Kentucky Bourbon Festival in Bardstown, Kentucky! We'll have highlights from the...
Read More
Old Pulteney Takes Top Honors at World Whiskies Awards
Read Post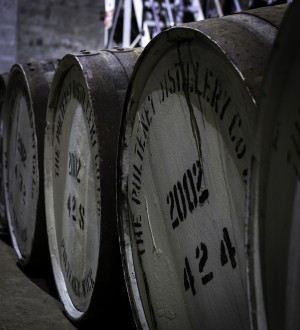 March 18, 2016 – Inver House's Pulteney Distillery never uses peated malt to make its single malt whiskies, but the distillery...
Read More
November 14, 2014 – Stuart Harvey has spent the last 11 years at Inver House as the Master Blender for...
Read More
This week's WhiskyCast comes from Forty Creek Distillery's annual Whisky Weekend in Grimsby, Ontario. Forty Creek's John Hall makes his...
Read More
September 26, 2013 – Hankey Bannister's first 40-year-old expression was released to excellent reviews in 2007, and Master Blender Stuart...
Read More