May 1, 2021 – Aberfeldy has been very active in creating cocktails based on its 12-year-old Highland single malt Scotch,...
Read More
April 15, 2021 – Aberfeldy has been working with beekeepers and bartenders for more than a year now to preserve...
Read More
U.S. Hits Scotch & Irish Whiskies with 25% Tariffs in Trade Dispute
Read Post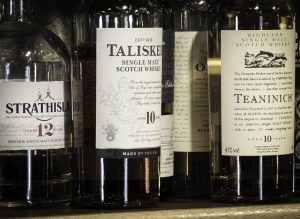 October 2, 2019 – The popular Christmas gift of a bottle of expensive Single Malt Scotch whisky could become more...
Read More
The Back Stories Behind Picking Private Barrels (Episode 780: August 11, 2019)
Read Post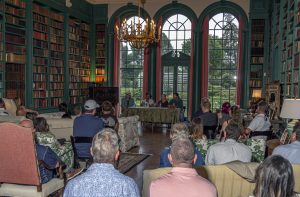 "Private Selection" bottlings are the rage today, and it almost seems like an arms race as bars and retailers try...
Read More
New Whisky Auction World Record Set at Christie's in London
Read Post
November 29, 2018 – Move over, Valerio Adami. Step back, Sir Peter Blake. Make way for Michael Dillon! The Irish...
Read More