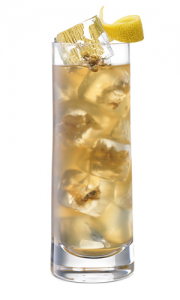 April 15, 2021 – Aberfeldy has been working with beekeepers and bartenders for more than a year now to preserve bee populations and create cocktail recipes featuring Aberfeldy's single malt Scotch Whisky and honey. This recipe should help keep you cool on a hot summer day.
1.5 ounces of Aberfeldy 12 Years Old
1/2 ounce of local honey syrup (mix 1 part honey and 1 part water)
Chilled Chamomile tea
Stir together the whisky and honey syrup in a highball glass. Add ice cubes and chilled chamomile tea, then stir. Garnish with a lemon twist and a dried chamomile flower.