Irish Whiskey…With an Oregon Accent! (Episode 790: October 27, 2019)
Read Post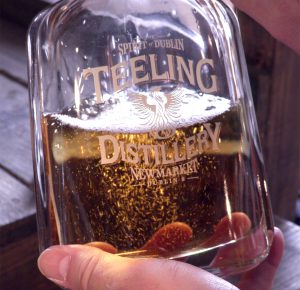 Alex Chasko isn't your typical Irish Whiskey master distiller and blender. For one, he isn't Irish. He grew up in...
Read More
July 12, 2017 – It didn't take long for Scotch Whisky veteran Billy Walker to get back to work after...
Read More
June 23, 2017 – The owners of WhistlePig Rye, the occasionally controversial but highly regarded Vermont whiskey distiller and bottler,...
Read More
April 18, 2017 – Seven years after buying the Hudson Whiskey brand from Tuthilltown Spirits founders Ralph Erenzo and Brian...
Read More
December 22, 2016 – Sazerac is wrapping up a year of acquisitions and expansions with yet another deal, one that...
Read More
The other night, one of the whiskey bars in Louisville held a "Jim Rutledge Tribute Night" to honor the retired...
Read More