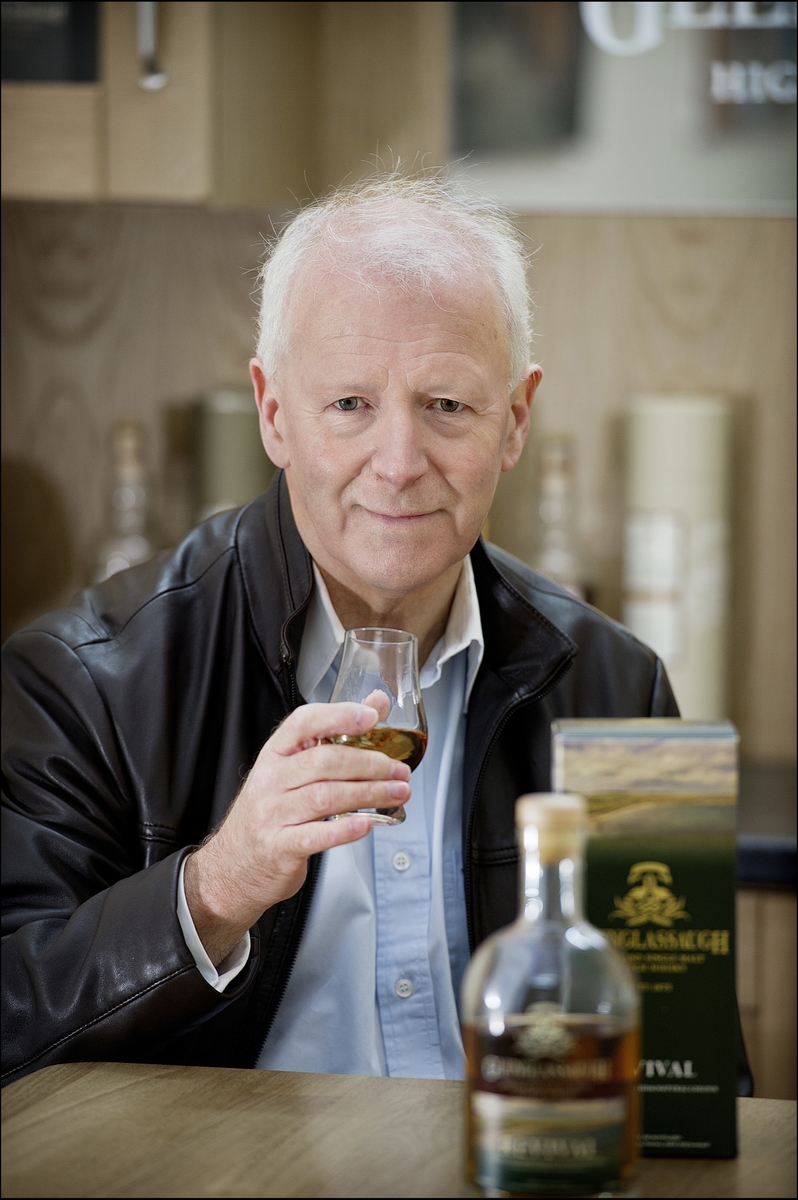 July 12, 2017 – It didn't take long for Scotch Whisky veteran Billy Walker to get back to work after turning over blending responsibilities at Brown-Forman's distilleries in Scotland to Rachel Barrie this spring. Walker has formed The Glenallachie Consortium with longtime colleagues Trisha Savage and Graham Stevenson, and they have reached a deal with Chivas Brothers Pernod Ricard to acquire the Glenallachie Distillery in Speyside for an undisclosed amount.
Savage was a key member of the team Billy Walker assembled at the BenRiach Distillery Company after he and a pair of South African investors first acquired BenRiach Distillery from Chivas Brothers in 2004. They later went on to buy GlenDronach and Glenglassaugh distilleries before agreeing to sell the company to Brown-Forman last year for £285 million GBP (around $416 million USD). Stevenson has been the managing director for the Inver House Distillers unit of International Beverage since 2000, and confirmed in an email that he will be leaving Inver House at the end of September to join the new venture on a full-time basis. 
"It will be a wrench but the time is right and this is an opportunity which I simply couldn't turn down. It will be great fun being a part of a newly created boutique Scotch whisky company, owned and controlled by Scots passionate about the category and starting with an almost blank canvass," Stevenson said. 
The sale also includes the McNair's and White Heather blended Scotch Whisky brands and an undisclosed inventory of Glenallachie's casks, according to a news release, which defined the inventory as relevant to "support future development of those brands." The deal is subject to regulatory approval, and is expected to close by the end of the year.
With the sale, Chivas Brothers will own 13 malt whisky distilleries in Scotland, remaining second only to Diageo's 28 malt distilleries.  Glenallachie is located near the Speyside town of Aberlour, and its whisky is used primarily for blending purposes with a key role in the Clan Campbell blended Scotch brand. It has been available in limited amounts as a single malt through independent bottlers, and occasionally turned up as a part of the Chivas Brothers Cask Strength series of bottlings available at the company's distillery visitors centers in Scotland.
Chivas Brothers did not make anyone available for interviews, but provided this statement from a company spokesperson by email:
"As part of our commitment to operational excellence we undertake continual reviews of our production and manufacturing capabilities. Wherever it makes business sense to do so, we will rationalise our estate and in this instance we have taken the decision to sell our Glenallachie distillery. We will continue to focus our investment across our estate, and currently have significant expansion projects in progress at The Glenlivet Distillery and our Kilmalid manufacturing site in Dumbarton. Throughout this process our employees have been our first priority, and we can confirm that all existing permanent employees will remain contracted to Chivas Brothers if they wish to do so."
This story will be updated with more details as necessary.
Editor's note: This story was updated with comments from Graham Stevenson of The Glenallachie Consortium. 
Links: Chivas Brothers