International Wine & Spirits Competition
The Back Stories Behind Picking Private Barrels (Episode 780: August 11, 2019)
Read Post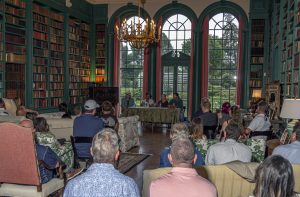 "Private Selection" bottlings are the rage today, and it almost seems like an arms race as bars and retailers try...
Read More
Pour Me a Spot of Whiskey, Please! (Episode 740: November 18, 2018)
Read Post
Back on the road again, and this episode comes from the New Brunswick Spirits Festival in Fredericton, New Brunswick! We'll...
Read More
Ask a Scot about Ben Nevis, and you're more likely to hear about the highest peak in Scotland than the...
Read More
July 25, 2013 – William Grant & Sons, the family-owned company responsible for Glenfiddich, The Balvenie, and Grant's whiskies, led...
Read More
Scotch Whisky exports account for 80% of all Scottish food and drink exports each year, along with about 25% of...
Read More
What's the most intense environment one could age a whisky in? A Kentucky rickhouse with 100-degree temperature swings and high...
Read More