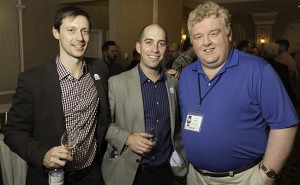 One of the most-discussed topics at this weekend's Victoria Whisky Festival was a National Post feature on whisky questioning the...
Read More
Just as whisky brands need to change things up once in a while to remain fresh, so do whisky festivals....
Read More
Finland has a love-hate relationship with whisky. Finns love it, and the Finnish government hates it. Distilled spirits advertising is...
Read More
October 13, 2014 – Chivas Brothers has announced the name for its newest malt whisky distillery in Speyside, which has...
Read More