India's Single Malt Whisky Pioneers…15 Years Later! (Episode 792: November 10, 2019)
Read Post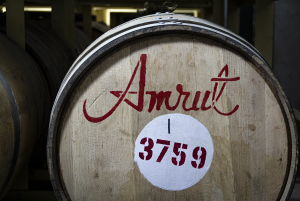 15 years ago, two Indian entrepreneurs took a few bottles of their single malt whisky to Glasgow, just to see...
Read More
In 2015, Brown-Forman acknowledged what had been an open secret around Lynchburg, Tennessee for generations – that Jack Daniel's distilling...
Read More
Since our first visit to Taiwan's King Car Distillery in 2011, its Kavalan single malts have arguably become some of...
Read More
May 25, 2016 – Most businesses have succession plans in place, and the whisky business is no exception. At Kentucky's...
Read More
Each year, Glenmorangie releases a special edition finished in fine wine casks. This year's edition is Artein, and takes the...
Read More
It's been a little over four months since a massive earthquake destroyed much of Christchurch, New Zealand and claimed 181...
Read More
Unless you work in the whisky industry, you've probably never heard of James Espey or Tom Jago. However, I'll bet...
Read More
It's a good time to be in the whisky business. Scotch whisky exports are growing by 4 percent a year,...
Read More
Iain Henderson's CV includes everything from sailing the seas as an engineer on oil tankers to managing the stills at...
Read More