Stories
Whisky is a passion to explore. From the history of the spirit to the evolution of the industry, the story of whisky helps fuel that passion. Often, it's easy to forget that whisky is also a global multibillion dollar industry. The stories of whisky — from news and new releases to in-depth inquires and what goes on behind the label — blend together to help us appreciate the spirit of whisky.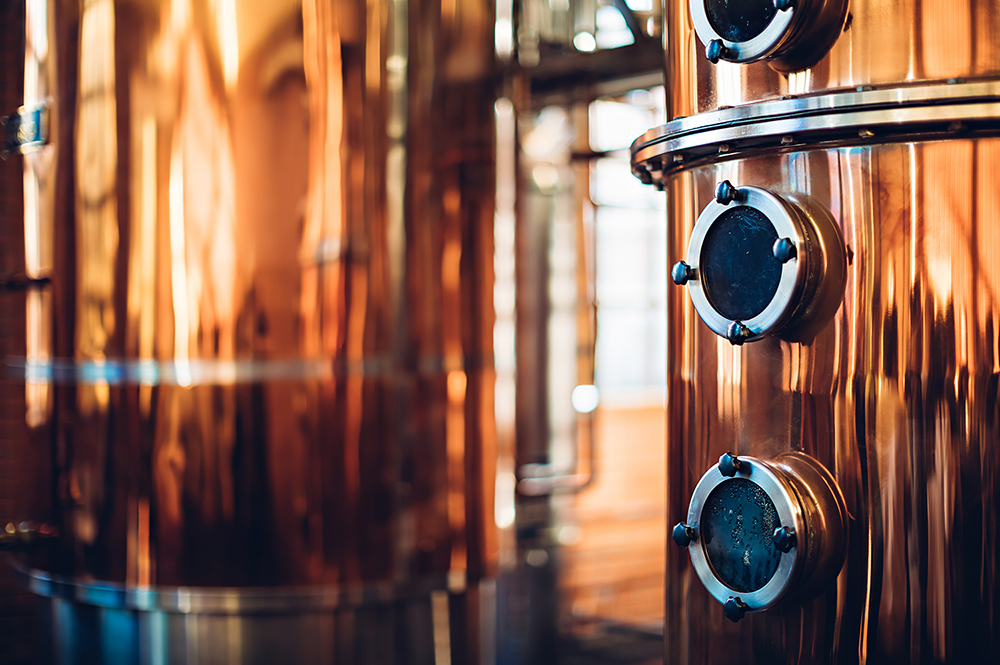 Brendan McCarron: The Heir Apparent
May 25, 2016 – Most businesses have succession plans in place, and the whisky business is no exception. At Kentucky's Four Roses Distillery, longtime Master Distiller Jim Rutledge identified Brent Elliott as his likely successor several years before his retirement last September, and Elliott moved seamlessly into the new role. Years earlier, David Stewart did the same with Brian Kinsman at William Grant and Sons, and while Stewart continues to work with The Balvenie in semi-retirement, Kinsman now serves as Master Blender for the rest of the company's portfolio.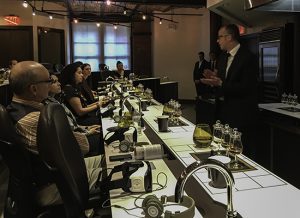 "If he gets hit by a bus or someone accidentally pushes him off a cliff, or what not, then I would take over," Brendan McCarron says with a laugh shortly before the beginning of an Ardbeg Night event at the Astor Center in New York City. McCarron joined The Glenmorangie Company two years ago, and while his official title is "Head of Maturing Whisky Stocks" – his primary role is to serve as Dr. Bill Lumsden's understudy and eventual successor. Before joining Glenmorangie, McCarron moved around for eight years within the Diageo system starting at the Burghead Maltings in Speyside, in production and distribution roles in Scotland and the U.S., spent some time as Oban's distillery manager, and finally moved to Islay to oversee Lagavulin and Caol Ila distilleries and the Port Ellen Maltings.
The University of Strathclyde graduate credits his time at Diageo with giving him a well-rounded education in the whisky business, and credits Lumsden with giving him the freedom to use that education. Both men have similar backgrounds, coming from the suburbs around Glasgow and joining Glenmorangie after working for other Scotch whisky companies. "We have the same sort of want to be innovative and make different whiskies, and that's why we moved to Glenmorangie…it's been a really good fit so far."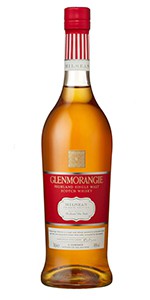 Shortly after joining Glenmorangie, McCarron was put in charge of overseeing the development of a set of casks earmarked for one of Glenmorangie's Private Edition whiskies – this year's release of Glenmorangie Milsean. The French Oak casks had previously held Portuguese red wine and had been re-charred while still wet with wine, which caramelized the sugars in the liquid and added an extra sweetness to the final whisky. "He didn't just want me watching him work because you don't learn as quickly that way, so he threw me into the deep end, told me where the casks were, helped me request the samples, and then I got to do everything from there," McCarron said.
"I had originally intended the finishing period for this to be around five years," Lumsden said during a December  2015 interview before the release of Milsean. McCarron had an idea early on that five years would probably be too long. "When I took the first samples at six months, they were already so big and had taken on some really distinctive flavors," McCarron said, noting that Lumsden let him make the final decisions on cask selection and timing. "I'd still get him to double-check sometimes and get a signoff, but he let me do it the whole way." After two and a half years, McCarron and Lumsden agreed that the time had come to get that whisky out of the casks before the French Oak influence overpowered the whisky.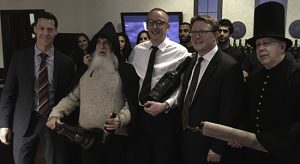 McCarron was in New York City this week to help kick off Ardbeg Night festivities going on around the world in connection with Ardbeg's own celebration this Saturday as part of the annual Islay Festival of Malt & Music. After living on Islay during his Diageo days, McCarron still has a soft spot for the island. "Sadly, I won't be there this weekend…I wish I was," he said. Part of his role includes watching over the maturing stocks of Ardbeg, which Glenmorangie purchased in 1997, and for which he oversaw peated malt production while managing Diageo's Port Ellen Maltings. McCarron and Lumsden have been working with Ardbeg Distillery manager Mickey Heads to increase spirit production without sacrificing the quality of the new make spirit. "We're a one million litre distillery…tiny, and we haven't been making a million litres ever, but the last two years we've managed to do it and I'm really happy with the quality of the spirit."
McCarron's designation as Lumsden's eventual successor could mean a lengthy wait, as the boss is still years away from retirement age. Making whisky requires a lot of patience – something McCarron has a lot of. "The longer (Lumsden) stays, the more guaranteed the success and the future of the two distilleries will be," he says.
For now, his job as Bill Lumsden's "right-hand man" is to watch out for any speeding buses.
"Hopefully, I pull him out of the way and we both get away unscathed," he laughs. "That's a scary thought…taking a bullet for Bill."
Links: Ardbeg | Glenmorangie