On the Road at the Victoria Whisky Festival (Episode 750: January 18, 2019)
Read Post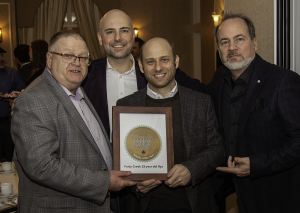 This is the first of our two episodes from the 14th annual Victoria Whisky Festival in Victoria, British Columbia. One...
Read More
The Great Islay Swim (Episode 711: July 1, 2018)
Read Post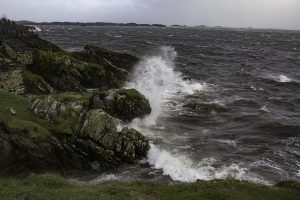 The rough, cold waters off Scotland's Isle of Islay are a challenge for even the best sailors, and one might...
Read More
The Bible says "The Lord works in mysterious ways." As proof, we have the story this week of Father Jim...
Read More
This week, we're in Victoria, British Columbia for the 13th annual Victoria Whisky Festival – just as the Canadian province's...
Read More
December 19, 2017 – The stories of friends deciding to open their own distilleries are almost legendary. For John Cooper...
Read More
The concept of terroir is frequently discussed among wine lovers, but the whisky world has been more reluctant to discuss...
Read More
Camden, New Jersey has a long manufacturing heritage dating back decades, but the city's glory days ended decades ago –...
Read More