The Future of Whisky? (Episode 769: May 26, 2019)
Read Post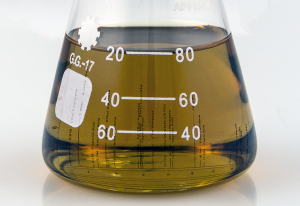 This week's episode is certain to arouse the ire of whisky purists. We're looking at Glyph, a "molecular whiskey" that's...
Read More
Whiskey on the Willamette (Episode 719: August 12, 2018)
Read Post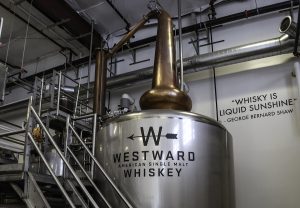 This week, we'll visit House Spirits Distillery – part of Portland's "Distillery Row" along the eastern banks of the Willamette...
Read More
A New Riff on Bourbon (Episode 712: July 8, 2018)
Read Post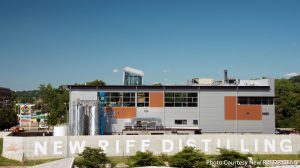 Ken Lewis has accomplished a lot of things in his life, from climbing Alaska's Denali to owning one of Kentucky's...
Read More
After years of working with supermodels and high-strung art directors in New York City, Michael Myers lives a much simpler...
Read More
If distilleries have ghosts, the ones haunting the former Old Taylor Distillery in Kentucky finally have some people to scare....
Read More
This week's episode was recorded on location at the Indianapolis Motor Speedway on the day before the 2012 Indianapolis 500...
Read More
1964 was an iconic year at Scotland's Bowmore Distillery, though that fact wouldn't be known for decades. The casks laid...
Read More