This time around, we're on location at the New Brunswick Spirits Festival in Fredericton, New Brunswick…and if you think we...
Read More
This week, we're in Ireland for the debut of the new Method And Madness range of Irish Whiskies from Irish...
Read More
This week, Ardbeg unveiled its first single malt with an age statement since the original debut of the 10-year-old edition...
Read More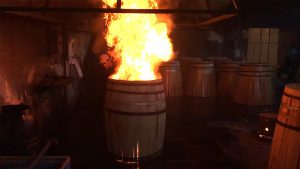 Many of our favorite whiskies can be traced to Spain's Sherry Triangle, the coastal region where Sherry comes from. We'll...
Read More
This week, we'll visit the Sherry capital of the world…Jerez de la Frontera in Spain. The sherry casks that many...
Read More
February 3, 2015 – For the first time, Irish Distillers is making a limited-edition Redbreast expression available to members of...
Read More