Compass Box Faces Criticism Over Too Much Transparency
Read Post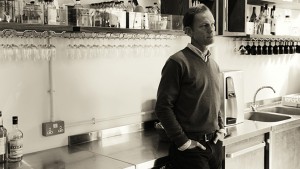 October 30, 2015 – In its 15 years of producing Scotch Whiskies, Compass Box has had its issues with the...
Read More
Andy Cant has been a Scotch Whisky nomad for nearly four decades, working at distilleries and maltings all over Scotland....
Read More
In this special bonus episode from Whisky Live Paris, we'll have more highlights from one of Europe's top whisky festivals....
Read More
October 9, 2014 – Here's an update on some of the new whiskies released over the last week around the...
Read More
April 8, 2014 – Single grain Scotch whiskies have often been the red-headed stepchildren of the Scotch whisky industry: rare,...
Read More
The classic Irish pub is becoming an endangered species, thanks to a combination of progress and the economy. There are...
Read More
December 23, 2013 – Charles Gordon, one of the pioneers of the Scotch whisky industry, has died at the age...
Read More
With 28 malt whisky distilleries and two grain whisky distilleries in Scotland, Diageo almost always has something going on. Nick...
Read More