October 9, 2014 – Here's an update on some of the new whiskies released over the last week around the world:
Nikka: Nikka is adding to a new range of blended whiskies under "The Nikka" label that include age statements for the first time. Until now, age statements had been used only on Nikka's single malts from the Yoichi and Miyagikyo distilleries. The Nikka 12-year-old was launched last week in Japan, and joins The Nikka 40-year-old as the second expression in the range, which will only be available in Japan and select European markets for now.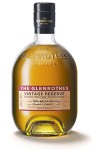 The Glenrothes/Berry Bros. & Rudd: In addition to the second edition of the 1992 Vintage announced in mid-September, the Berry Bros. & Rudd-owned single malt is adding a new Vintage Reserve edition to the range. The whisky carries no age statement, but is a blend of Glenrothes casks from ten different years, including 1989, 1992, 1997, 1998, 2000, 2001, 2004, 2005, 2006, and 2007. Vintage Reserve will debut in Taiwan in November with a recommended retail price of $1,200 TWD ($39.50 USD), and will appear in other global markets starting in 2015.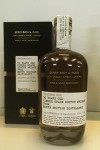 In addition, Berry Bros. & Rudd released a new Exceptional Casks series Friday with two different 1972 Glenlivet single casks, a 1977 "overproof" Jamaican rum, and what may well be the oldest single grain bottling on record, a 50-year-old North British grain whisky from two casks filled in 1962. The whisky is bottled at 58.9% ABV, with 472 bottles available at a price of £500 GBP ($806 USD). The 1972 Glenlivet casks are priced at £650 GBP ($1,050 USD) each, with 170 bottles of Cask #1072 (53.2% ABV) and 40 bottles of Cask #1081 (46.1% ABV).
Listen to Mark Gillespie's interview with Berry Bros. & Rudd's Doug McIvor:

Girvan: The single grain range from William Grant & Sons' Girvan grain distillery has been expanded to four expressions with the launch this weekend of The Girvan Proof Strength at The Whisky Show in London. The whisky is bottled at 57.1% ABV (the traditional British 100 Proof strength), and will be available in the UK starting in November at a recommended retail price of £75 GBP ($121 USD), with availability in Europe, Asia, and the US beginning in 2015. The Girvan Proof Strength joins the original Girvan 25-year-old expression launched last year at The Whisky Show, along with the 30-year-old and No. 4 Apps versions released earlier this year.
Listen to Mark Gillespie's interview with Kevin Abrook of William Grant & Sons:

Arran: Arran has added two new expressions to its Machrie Moor range of peated whiskies, including the first-ever cask-strength version bottled at 58.4% ABV. The fifth edition of the standard Machrie Moore is also available starting this week, with 12,000 bottles available at a recommended retail price of £41.99 GBP  ($68 USD). Only 6,000 bottles of the cask-strength version will be available, with a recommended price of £49.99 ($81 USD).
Bunnahabhain: The Islay distillery has released a new travel-retail edition, Eirigh na Greine, which is Gaelic for "Morning Sky." The whisky uses malts of various ages with a heavy emphasis on red wine casks, and is bottled at 46.3% ABV. Pricing and initial market availability was not announced. 
Kilchoman: Also from Islay, Kilchoman has released its first cask-strength expression for regular release. The distillery has bottled single casks at cask-strength before, but Kilchoman Original Cask Strength is blended from five-year-old casks. It will be available over the next several months in the UK and all of Kilchoman's export markets. Pricing was not announced.
Canadian Club: Canadian whisky has been known as "Rye" for generations, even though most Canadian whiskies are made with very little actual rye content. Canadian Club is releasing a limited-edition 100% Rye whisky distilled at Beam Suntory's Alberta Distillers distillery in Calgary. The whisky is bottled at 40% ABV, and will be available exclusively in Canada for now with a recommended retail price of $30 CDN ($27 USD).
The Macallan: The Macallan has introduced a new Rare Cask expression in the US market. The whisky carries no age statement, and is the first expression from The Macallan in many years in the US market without an age statement other than the now-discontinued Cask Strength expression. The Macallan's Bob Dalgarno created the blend for Rare Cask using Sherry-cask matured malts exclusively. The Macallan Rare Cask is bottled at 43% ABV, and will be part of the distillery's core range with a recommended retail price of $300 (750ml bottle).
New Zealand Whisky Company: The long-closed Dunedin distillery has yielded its oldest bottling yet, a 25-year-old single malt from ex-Bourbon casks selected by New Zealand Whisky Company's blender Kay Hansen. The whisky made its international debut over the past two weekends at Whisky Live Paris and The Whisky Show in London. Only 484 500ml bottles are available. Pricing was not announced.
Tasting notes for many of these whiskies will be available soon on the WhiskyCast web site.
Links: Nikka | The Glenrothes | Berry Bros. & Rudd | William Grant & Sons | Arran | Bunnahabhain | Kilchoman | Canadian Club | The Macallan | New Zealand Whisky Company