Whiskies From a Land Down Under (Episode 781: August 19, 2019)
Read Post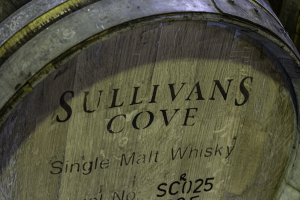 This time around, we're in Australia as Tasmania's distillers wrap up the third annual Tasmanian Whisky Week. It's been 27...
Read More
For years, whisky connoisseurs whispered about a mysterious Irish whiskey called Green Spot and begged friends traveling to Ireland to...
Read More
The Whisky Sponge has been puncturing egos and tweaking the Scotch Whisky industry with impunity – and relative anonymity –...
Read More
If distilleries have ghosts, the ones haunting the former Old Taylor Distillery in Kentucky finally have some people to scare....
Read More
Dewar's has focused on its Blended Scotch whiskies for generations, with the limited exception in recent years of single malts...
Read More
Scotland's newest distillery has opened on the Ardnamurchan Peninsula along the western coast, and the first casks of spirit were...
Read More
This month, our panelists assembled at Whisky Live Los Angeles to taste four different Rye whiskies. L.A. whisky blogger Rob...
Read More
We return to Paris for another Virtual Tasting session at Whisky Live Paris, and this month's tasting panel includes Malt...
Read More