This week, we're on location at the Victoria Whisky Festival in British Columbia! We'll discuss a new range of premium...
Read More
One of the fun things about WhiskyCast has been the opportunity to watch dreams come true, and that's the case...
Read More
Canadians Barry Bernstein and Barry Stein have made whisky their second careers. After starting out as Canada's first independent Scotch...
Read More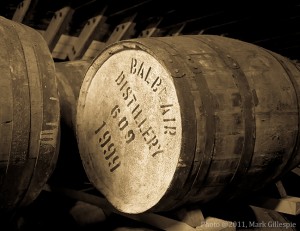 Balblair Distillery sits on the Dornoch Firth in Edderton, and it's been getting a lot of attention these days. Distillery...
Read More
We'll close out the year with a look at a man fulfilling almost every guy's dream. Keith Wood is a...
Read More
Willie Nelson made "On the Road Again" famous, and it's time to hit the road for a series of special...
Read More
Jim Cryle "retired" this year as Master Distiller at The Glenlivet, but somehow he seems just as busy as ever...
Read More