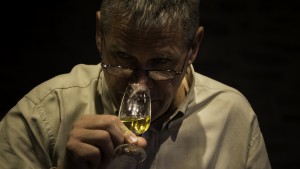 Alan Winchester is Master Distiller for The Glenlivet, along with overseeing distilling operations at all of the Chivas Brothers distilleries...
Read More
With all of the issues being raised over whisky labeling in the US and a new lawsuit challenging claims on...
Read More
September 24, 2014 – The Glenlivet has kicked off a new range named for Master Distiller Alan Winchester with the...
Read More
September 26, 2013 – The Glenlivet is jumping on the "crowd-sourcing" bandwagon with plans for a new single malt to...
Read More
What goes into reviving a distillery that's been closed for 14 years? That was the question from WhiskyCast listener Scott...
Read More
Joshua Hatton and Jason Johnston-Yellin started out as whisky bloggers, and are now bottling their own whiskies for a unique...
Read More
1940 was a crucial moment in world history, as World War II was breaking out in Europe. That February, Gordon...
Read More

The Glenlivet is the world's #2 single malt, and is taking aim at the top spot with a new distillery...
Read More