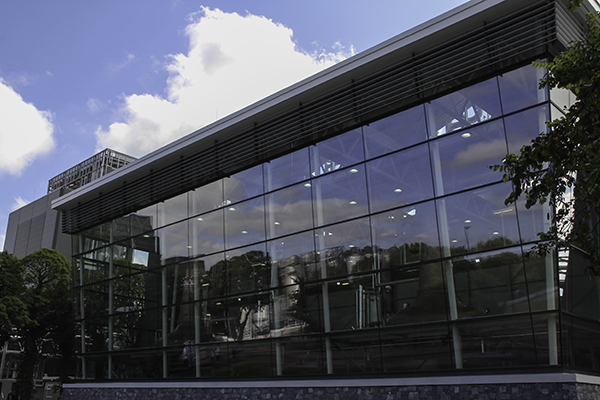 January 19, 2017 – Nearly three and a half years after opening its new Garden Stillhouse dedicated to producing Irish single pot still whiskey, Irish Distillers is expanding its capacity with an €10.5 million ($11.2 million USD) project that will double the number of pot stills from three to six. Combined with the four pot stills in Midleton's original Barry Crockett Stillhouse, the move will increase pot still production by around 30%, according to the Dublin-based unit of Pernod Ricard.
In a statement, Irish Distillers Chairman & CEO Jean-Christophe Coutures said the expansion will help position Midleton to meet future demand for Irish Whiskey, which is the fastest-growing segment of the global whisky market. "We are seeing growth accelerating across Jameson and the wider Single Pot Still Irish whiskey range, such as Redbreast and Green Spot, and we will continue to direct our focus for growth here. With our increased production capacity, we are confident that the category will hit the ambitious targets set by the Irish Whiskey Association – increasing exports to 12 million cases by 2020 and 24 million cases by 2030," he said.
Irish Distillers and Pernod Ricard have invested more than €230 million ($242.5 million USD) to increase production capacity since 2012, with €120 million at Midleton, €100 million on warehouses at the nearby Dungourney maturation campus, and €20 million to expand the Fox & Geese bottling facility in Dublin. In addition, the €11 million redevelopment of the Old Jameson Distillery visitor experience in Dublin is on track to open in March.
Midleton's existing pot stills are among the largest in use in the world, and the Garden Stillhouse was designed to accommodate new stills with minimal disruption to existing operations. The three massive pot stills with a capacity of 75,000 liters each were built by Forsyth's in Rothes, Scotland, and arrived at the distillery in County Cork Wednesday. Installation work has begun, and Midleton general manager Paul Wickham expects the work to be completed by June. While the project will support 60 jobs during the construction period. Wickham said the long-term economic impact of the expansion will be equally significant.
"All our barley comes from farms located within 100 miles of Midleton Distillery, supporting families who have produced barley for centuries. Using unmalted barley is a long-standing tradition of Irish whiskey and one which Irish Distillers continues, believing it contributes to the smooth characteristics of our products. At present, we spend €60 million annually on cereals, energy, capital projects and payroll in the local economy and this will increase with the installation of these new stills," Wickham said in the Irish Distillers statement. 
The distillery produces all of the spirit for Irish Distillers whiskies, including market-leading Jameson, along with Powers, Redbreast, Midleton and the Spot range of single pot still whiskies. In 2011, Pernod Ricard Chairman & CEO Alexandre Ricard, who headed Irish Distillers at the time, pledged to introduce two new single pot still whiskey expressions from Midleton each year over the next ten years. Since then, the Yellow Spot brand has been revived and the Midleton brand has been expanded from its original use on the Midleton Very Rare annual release to include Dair Ghaelach, a  single pot still whiskey matured for part of its life in Irish Oak casks. Redbreast expressions since then have included a cask-strength edition of Redbreast 12, along with the award-winning Redbreast 21 and the Lustau Edition introduced last September.
Links: Irish Distillers