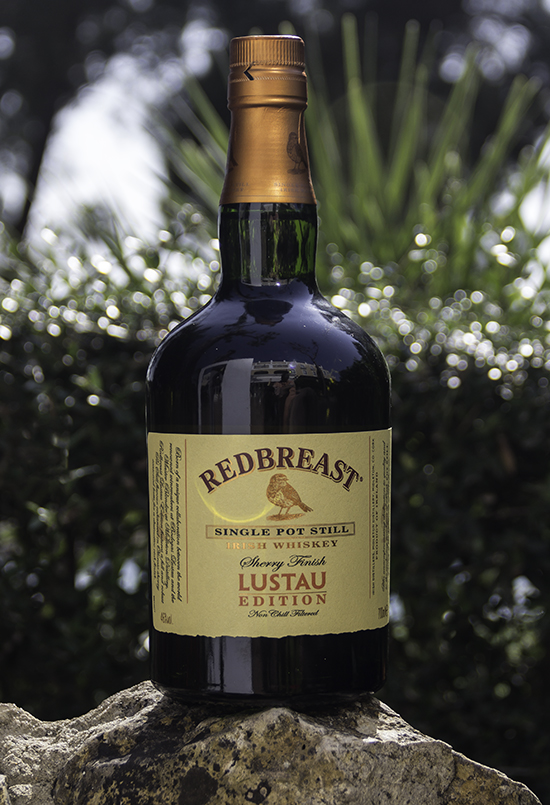 September 1, 2016 – Irish Distillers is expanding the Redbreast line of single pot still Irish whiskies with a new expression that highlights the brand's ties to one of Spain's legendary Sherry bodegas. Redbreast Lustau Edition is matured in first-fill Olororo Sherry casks from Bodegas Lustau in Jerez, and will become a permanent part of the Redbreast range. This is the first expansion for Redbreast since the award-winning 21-year-old version was introduced in 2013. While the new edition carries no age statement, it is made from whiskies matured for between 10 and 13 years.
"Lovers of Redbreast love that quite prominent Sherry style, so it's been something we've been toying around with…how could we explore that Sherry signature a bit more," said Brendan Buckley of Irish Distillers. Master Blender Billy Leighton and Master of Maturation Kevin O'Gorman built on Midleton Distillery's longtime relationship with the A. Paez cooperage and Bodegas Lustau in Jerez. Together, the two family-owned companies supply Midleton with most of the ex-Sherry casks used for maturing its whiskies. The whiskey was introduced this evening during a press event held at Bodegas Lustau.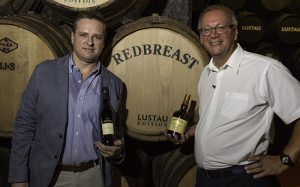 Lustau seasons the casks built at the Paez cooperage with new Oloroso Sherry for at least two years, then puts that wine into its own solera system for further maturation while sending the casks on to their next stop in Ireland. "Obviously, it's an important job for us, because we now have this joint venture between two important companies for a good product," said Lustau's Juan Mateos Arazón in an interview for an upcoming episode of WhiskyCast HD. The special Lustau butts are used for a year to finish Redbreast that had been originally matured in a combination of ex-Bourbon and Oloroso Sherry casks. The whiskey is bottled at 46% ABV with no chill-filtering.
Redbreast Lustau Edition will be available starting this month in Ireland, France, the UK, Canada, and Germany with a recommended retail price of £55 GBP per 70cl bottle. It will be available in the US starting October 1 with a recommended retail price of $69 USD per 75cl bottle.
Links: Redbreast