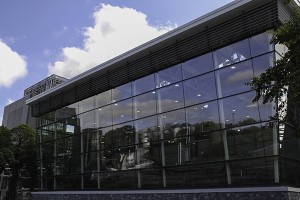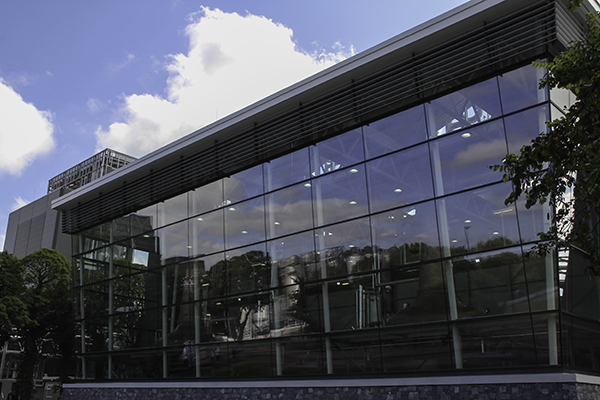 September 4, 2013 -A year and five months after breaking ground on the expansion of Midleton Distillery, Irish Distillers held a dedication ceremony to officially open the new Garden Stillhouse. Irish Taoiseach (Prime Minister) Enda Kenny spoke during the ceremony, as he did during the groundbreaking ceremony in April of 2013.
"It's a €100 million (Euro) investment in what has traditionally been a brilliant Irish product, which is now increasing in sales, volume, reputation, and competence," Kenny told WhiskyCast's Mark Gillespie in an interview following the ceremony. "This development here is a €60 million injection in the local economy, and that wouldn't have happened without belief in the competence and professionalism of the product that's produced here."
The Garden Still House will be dedicated exclusively to Pot Still Whiskey production, with three stills that will be used along with the four stills currently used in the original Midleton still house. A new column stillhouse is under construction, with completion and commissioning expected in November, and the current column stills in use at Midleton will be mothballed.
The new stills will allow Irish Distillers to dedicate more production capacity to Single Pot Still whiskies, including Redbreast, Midleton Barry Crockett Legacy, and Powers John's Lane. With the global demand for Jameson, most of Midleton's pot still production has been needed for the Jameson blends. "It means that we can continue the success story that Jameson has been," Irish Distillers CEO Anna Mahlmake said in an interview. "It also means that we can now start showing even more of the breadth of Irish Whiskey to the world through brands like Powers, Paddy, and so on. It means the world to us to be able to do this."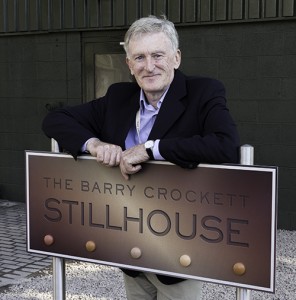 As part of what Irish Distillers called "The Housewarming", a private ceremony was held late in the afternoon to rename the original Midleton stillhouse in honor of retiring Master Distiller Barry Crockett on his final official day with Irish Distillers. The "Barry Crockett Stillhouse" honors Crockett's 47 years at Midleton, with the last 31 as Master Distiller following in his father's footsteps. With no son to continue the family tradition, Crockett spent the last ten years tutoring his successor, Brian Nation.
"I will miss the excitement of the distilling operation here," Crockett said in an interview. "Having said that, there comes a time in everyone's life when you've got to realize that it's time to hand over the mantle, hand over the reins, to another generation. I've had my day in the sun." Crockett will continue to be seen around the distillery, as he is taking on a personal project working in the Irish Distillers archives while pursuing a master's degree in industrial archaeology at University College in Cork.
For more on this story, listen to this weekend's episode of WhiskyCast.
Links: Irish Distillers | Jameson | Single Pot Still Whiskies of Midleton