Whisky's Man in the Middle (Episode 777: July 21, 2019)
Read Post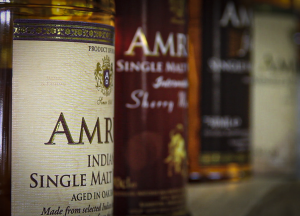 Raj Sabharwal doesn't make whiskies, but his role is critical in making sure you get to drink them. He's one...
Read More
Scotland's Bladnoch Distillery celebrates its 200th anniversary this year, but the Lowlands distillery almost never made it to that milestone....
Read More
Marcio Ramos started his whisky journey as a bartender in his hometown of Lisbon, Portugal…but thought he'd left the whisky...
Read More
July 25, 2016 – After a Scottish parliamentarian's suggestion that Diageo turn over the title and rights to the long-closed...
Read More
The Whisky Sponge has been puncturing egos and tweaking the Scotch Whisky industry with impunity – and relative anonymity –...
Read More
August 17, 2015 – The one remaining secret about Bladnoch Distillery's future is out. When Australian entrepreneur David Prior announced...
Read More
Scotland's Bladnoch Distillery will be 200 years old in 2017, but for more than a year, it was fair to...
Read More
April 3, 2014 – As expected, the court-appointed administrator for Bladnoch Distillery plans to sell the Wigtown distillery as an...
Read More