Happy Hour Live at the American Whiskey Convention (Episode 898: September 15, 2021)
Read Post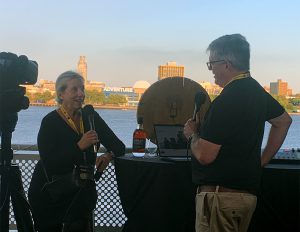 Live broadcasting is sort of like walking a tightrope…most of the time, it works. Then, there are those times when...
Read More
Whiskey On the Water: Jefferson's Journey (Episode 754: February 10, 2019)
Read Post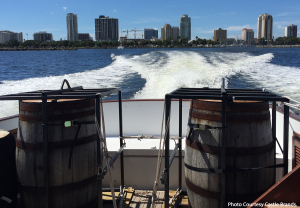 Long before highways crossed North America, flatboats with barrels of whiskey were a common sight along the Ohio and Mississippi...
Read More
Southern California isn't the place you'd normally think of for a Bourbon to call home, but Steve Gertman picked the...
Read More
Jefferson's Presidential Select, produced by Castle Brands, is releasing a new 21-year-old Bourbon with limited availability starting April 1, 2013....
Read More
What's the most intense environment one could age a whisky in? A Kentucky rickhouse with 100-degree temperature swings and high...
Read More
Last time around, I mentioned the Laing Brothers and their vatting of casks from Laphroaig and Macallan to create the...
Read More