Clock Ticking on Extension of Tax Break for Craft Distillers
Read Post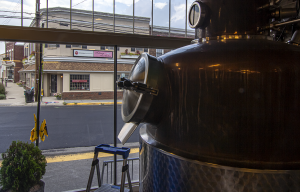 August 1, 2o19 – Four months and 29 days may seem like a long time for most of us, but...
Read More
Colorado's ski resorts wish they had lift lines as long as the one that stretched down Kalamath Street in Denver...
Read More
Jim Boyko's career took him from the old Seagram's distillery in Waterloo, Ontario to the Canadian prairie in Gimli, Manitoba,...
Read More
There are lots of whiskies to choose from, and there's a story behind each one. This time around, we'll talk...
Read More
Anthony Bourdain is many things…a chef, author, journalist, and media personality. At heart, though, he's a hedonist seeking pleasure from...
Read More