The Top Whisky Stories of 2016…And a Look Ahead
Read Post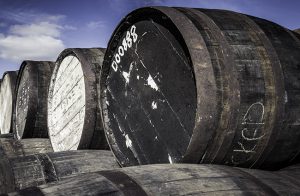 December 30, 2016 – Every year is defined by the stories that shape it, for better or worse. Here's our...
Read More
December 18, 2016 – Australia's leading malt whisky distiller has been sold, with a family-controlled group acquiring the Tasmania Distillery...
Read More
Moving is one of those things that no one really enjoys…let alone when one has to move hundreds of rare...
Read More
June 15, 2014 – If you're a longtime WhiskyCast listener, you're probably aware that motorsports is one of my other...
Read More
This is the first of two episodes from this weekend's Victoria Whisky Festival in British Columbia, where Canadian whisky was...
Read More
January 13, 2014 – Two of Australia's leading whisky distillers are joining forces, as the investor group that acquired a...
Read More
Keith Batt never dreamed of distilling whisky when he and his family bought the Nant Estate in Tasmania, but the...
Read More
Par Caldenby caught the whisky bug at an early age, but built a career as a lawyer in Sweden. The...
Read More
Jim Beveridge is the master blender for Diageo's Johnnie Walker whiskies, which means he's responsible for some of the world's...
Read More