Stories
Whisky is a passion to explore. From the history of the spirit to the evolution of the industry, the story of whisky helps fuel that passion. Often, it's easy to forget that whisky is also a global multibillion dollar industry. The stories of whisky — from news and new releases to in-depth inquires and what goes on behind the label — blend together to help us appreciate the spirit of whisky.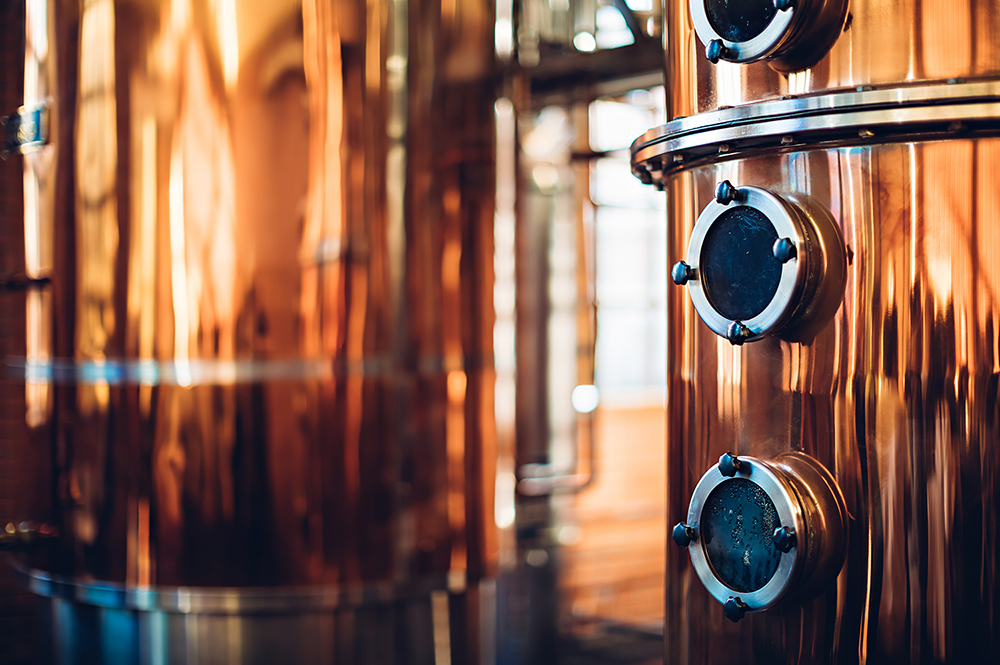 The Top Whisky Stories of 2016…And a Look Ahead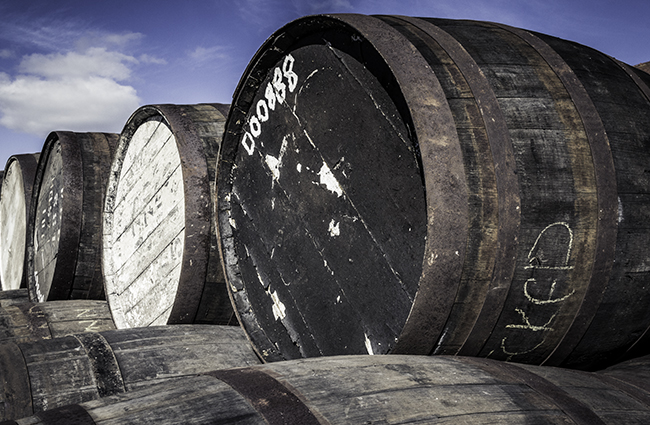 December 30, 2016 – Every year is defined by the stories that shape it, for better or worse. Here's our look at the stories that shaped the whisky world in 2016.
#5: The Continuing Growth of American Whiskey
American Whiskey sales continue to grow, not only in the U.S., but around the world with steady annual growth of between three and five percent, according to industry sales data. Long-term, the analysis firm Technavio projects six percent growth globally between now and 2020.
One example: the merger of Beam and Suntory three years ago. While Jim Beam was already the largest-selling Bourbon brand globally, the merger led to a new emphasis on export sales, especially in Japan. During a November speech to the Japan Society in New York, Beam Suntory CEO Matt Shattock described the company's success in growing just the Japanese market.
"In the year before the acquisition took place, we sold about 350,000 bottles of Jim Beam in Japan. This year, we will sell six million, and if we look at the trajectory of growth in that business, I'm absolutely sure that will continue. By the time we get to the Tokyo Olympics in 2020, Japan will have become the biggest export market for the Jim Beam brand."
With the growing number of American craft distillers pursuing export sales, combined with more than a billion dollars of investment in new distilleries and expansion projects since 2010 just in Kentucky alone, that growth is poised to continue – unless economic circumstances or consumer tastes change rapidly.
#4: Whisky Prices Keep Rising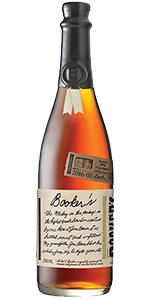 As whisky sales go up, prices are rising as well around the world, with much of that growth coming in the premium and ultra-premium segments of the market. While there's no industry-wide gauge on retail pricing available, it's clear from anecdotal evidence that retail prices for whiskies are rising faster than the rate of inflation. Much of that can be blamed on supply limitations combined with increasing demand, but once again, it's clear that part of the increase can be attributed to whisky producers "premiumizing" their key brands.
One case in point: Beam Suntory's announcement earlier this month that it will raise its recommended retail price for Booker's Bourbon in 2017 from $59.99 (USD) per bottle to $99.99, an increase of 66 percent, while also cutting the number of annual batches from six to four. While most companies would have couched such an announcement in vague terms of "limited supplies" and "global demand," Beam's statement was upfront.
"We've long believed that this special bourbon – the prized legacy of Booker Noe himself – has gone undervalued. We feel this increase is a better reflection of the true value Booker's deserves given the time-honored care that goes into each batch release."
In other words: we really should have been charging more for Booker's all along, and consider yourselves lucky we didn't raise the price years ago.
#3: A New Golden Age for Irish Whiskey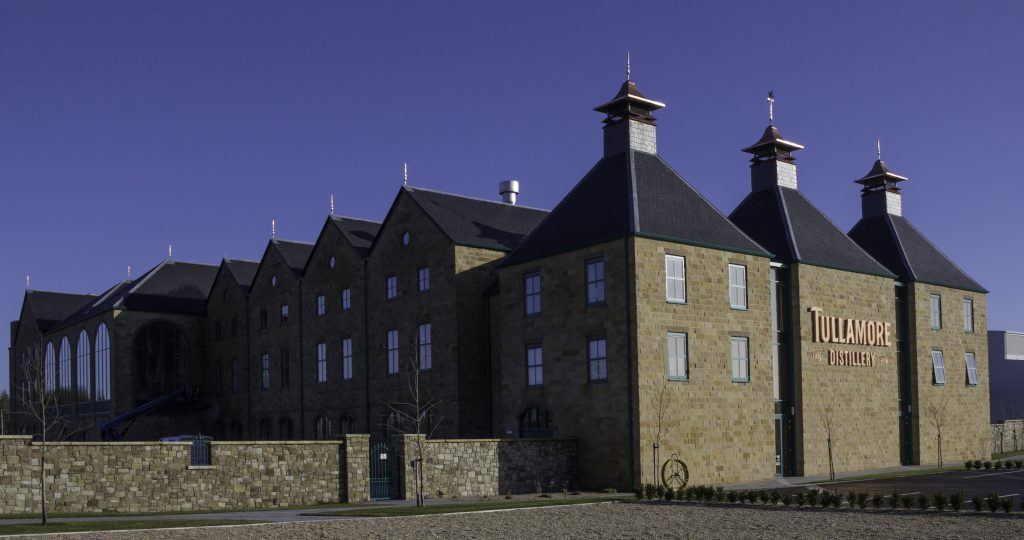 The amazing comeback of Irish Whiskey continued throughout 2016, not only in worldwide sales but as an industry. Ten years ago, there were just four working distilleries in Ireland. As 2016 comes to a close, there are 16 active distilleries with 13 more in either planning or construction stages.
While Diageo is now out of the Irish Whiskey category after selling Bushmills in 2015, Brown-Forman and Sazerac are jumping in. Brown-Forman started construction of its Slane Castle distillery this year, and is working on launching a Slane-branded blend with whiskies sourced from other distilleries while spirit from its own distillery matures. Sazerac is expected to unveil the revived Michael Collins brand it acquired in late 2015 in the coming year, after acquiring the rights to Paddy Irish Whiskey from Irish Distillers Pernod Ricard this past summer. John Teeling's Great Northern Distillery is producing bulk whiskey for contract bottlings, while Bernard Walsh's Walsh Whiskey Distillery in County Carlow opened this year with supply contracts in place for up to a quarter of its annual production.
Is there too much growth – too fast? Walsh, who is also chairman of the Irish Whiskey Association, says no.
"It's catch-up time…we're coming from way back, and yes, you could argue that it's a lot of distilleries coming on quickly. There's no easy way to do it, but a lot of them are smaller boutique distilleries. These are desperately needed to give the sector the breadth and depth we need. While it's great to have the big distilleries doing the volume and really pushing Irish Whiskey out there as a brand, absolutely fantastic, what I love and what I've seen already with the additional new distilleries that make up the sixteen is that they're really pushing the boundaries on wood finishes, the whole distillation method which is well-defined, but there's lots of room for innovation there…it does help to keep the larger distillers focused on their game."
While the distillers have an ambitious goal of increasing visitor traffic at Ireland's distilleries from 2015's total of 653,000 to 1.9 million by 2025, 2016 will likely show a decline in visitors. That's not because of any lack of interest, but the exact opposite. Ireland's most popular whisky attraction, Dublin's Old Jameson Distillery, closed at the end of August for an $11.6 million renovation that will be complete in early March. The Bow Street site attracts around 300,000 visitors annually, and its closing for the final four months of 2016 will have an impact on overall Irish Whiskey tourism.
#2: Are We Approaching "Peak Whisky?"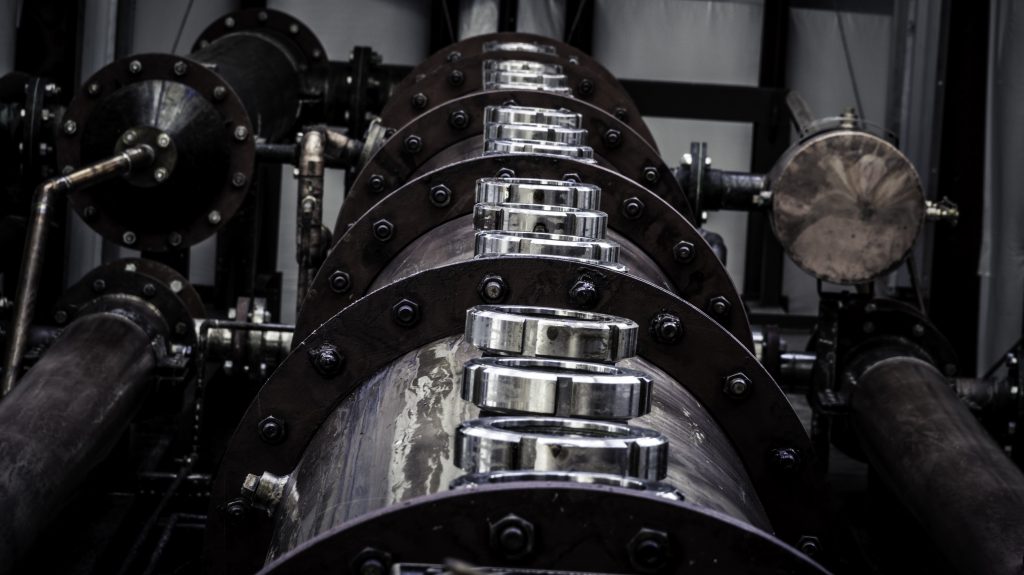 Oil industry analysts talk about "Peak Oil" – the point at which the world's known reserves of crude oil start to be depleted faster than new oil fields can be discovered. In the whisky world, there are whispers of "Peak Whisky" – where distillers are producing more whisky than the world can drink.
In the United States, where craft distilling is booming, the Treasury Department's Tax & Trade Bureau has issued a total of more than 2,200 Distilled Spirits Plant (DSP) permits. A DSP is the basic federal license needed to operate a distillery, and around 1,500 may be actively operating right now. Not all of them are making whisky, of course…but are we reaching the point of saturation?
Sazerac CEO Mark Brown is one of those who sees 2016 as the beginning of a shakeout in the distilling industry.
"Inevitably, some of them will be quite happy as lifestyle ventures, perhaps with a distillery gift shop, doing tours…modest profitability, really a lifestyle venture for the owner, and you see some wineries in California that could probably be described as lifestyle ventures. And then…I think a lot of people won't make it. It's that inevitable shakeout that you see, and I think what's happening is that people are beginning to see the shakeout coming, and there's a lot of activity."
#1: Is That a Rescue Helicopter or a Vulture Circling Overhead?
And that leads us to the story of the year: the flurry of distillery and brand sales throughout 2016, starting in April when Brown-Forman acquired the BenRiach Distillery Company in Scotland and its three distilleries for more than $400 million. Sazerac did ten separate deals for various spirits brands and companies, including previously-mentioned deal for Paddy Irish Whiskey, along with The Last Drop Distillers and in December, the Popcorn Sutton Distillery in Tennessee. Constellation Brands paid $160 million for Utah's High West Distillery this fall, and over the final weeks of the year, there were deals for Westland Distillery in Seattle, West Virginia's Smooth Ambler Spirits, and Australia's Tasmania (Sullivan's Cove) Distillery. Elsewhere in Australia, the Australian Whisky Holdings private equity group added the Nant and Redlands distilleries to its portfolio, which also includes stakes in the Overeem and Lark distilleries in Tasmania.
Is this the start of the shakeout? Perhaps, but in talking with John Little of Smooth Ambler Spirits, it seems more like a high-stakes game of musical chairs…and you'd better have a chair to sit in when the music stops.
"I was really concerned about what the future held for a lot of craft folks. I just think the market is flooded…every time I'm trying to expand our plant and make more whiskey, I feel like I lose market presence in some market that I've been in for four or five years, and so I felt like a strategic partnership had to be made for the future of our business to continue to grow our business, and if you're not growing, I feel like stagnant means you're going backwards."
What stories will dominate the year to come? 2017 could be a year of more uncertainty, depending on what policies the incoming Trump Administration pursues in the United States. Not only is the U.S. one of the most important national economies globally and politically, but it remains the world's largest overall whisky market based on annual sales. Keep in mind that while President-Elect Donald Trump has said a lot of things during the campaign and in the weeks since his election, he has never held elective office before and there's no track record to give analysts a clear idea of where his administration may place its priorities.
The President-Elect has pledged to raise tariffs on imports, with a potential impact on Scotch Whisky, Irish Whiskey, and Canadian Whisky, along with whiskies from all other countries. The U.S. is the single largest market for all of those categories, with export sales to the U.S. often outpacing domestic sales for each category. If President-Elect Trump succeeds in that pledge, would other countries retaliate with tariffs on American whiskies? If so, that could hurt the projected growth in global sales of Bourbon and Tennessee whiskies, along with the fledgling American Single Malt category.
In addition, the incoming administration's unconventional and untested approach to foreign policy could theoretically lead to boycotts of American-made products in other countries, and that could well include American whiskies. 
On the other hand, domestic whiskey producers could benefit from the President-Elect's pledge to cut corporate taxes and reduce regulatory burdens. Looser regulations from the Labor Department and the Environmental Protection Agency could potentially lower production costs.
At some point during 2017, British Prime Minister Theresa May will pull the trigger on "Brexit" negotiations with the European Union, and while industry leaders are suggesting that existing World Trade Organization policies will largely protect Scotch Whisky, there are still many things that could cause problems for the larger whisky industry. That list includes political issues, such as the question of revived border controls between Ireland and Northern Ireland.
Look for more distillery deals in 2017 as the shakeout continues. Pernod Ricard has followed Diageo's lead in creating a venture capital unit to invest in craft distillers, though its venture team is strictly focusing on the U.S. market for now. More small-scale distillers are starting to run up against the double-edged sword of needing capital to fund production or expansion, while having to wait for their existing stocks of whisky to mature before they can sell them to bring in needed cash.
We know that the big distillers are looking everywhere for opportunities in the craft distilling space – and have money to spend. I'm not forecasting any major mergers between the big players in 2017, but I wouldn't be surprised to see a billion dollars in distillery sales in the coming year. This year was probably close to that figure, but because several of the key players are privately held, the total value of 2016's distillery sales will likely never be publicly announced.
It should be an interesting year to watch…
Want to add your comments to this story? Let us know what you think the top stories of 2016 were by leaving a comment on this page or in the Your Voice section of WhiskyCast.com.