Poking the Bourbon Bear (Episode 766: May 5, 2019)
Read Post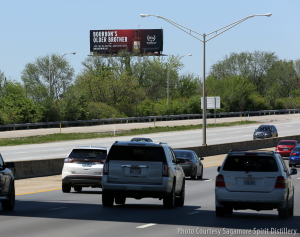 Let's face it. When you think of American Whiskey, Bourbon is probably top of mind. After all, Congress declared it...
Read More
For years, whisky connoisseurs whispered about a mysterious Irish whiskey called Green Spot and begged friends traveling to Ireland to...
Read More
Distillery managers come and go at Lagavulin, but Iain McArthur is a fixture at the legendary Islay distillery. McArthur's something...
Read More
May 20, 2016 – The Master Distiller at Whisky Advocate magazine's reigning Distiller of the Year is departing after 38...
Read More
September 22, 2014 – A Chicago-based law firm has targeted Iowa's Templeton Rye as the first whisky brand to face...
Read More
Steve Gertman of California's Ascendant Spirits produces Breaker Bourbon, and his brand is one of those targeted by a Chicago-based...
Read More
August 27, 2014 – A Chicago-based law firm is looking for consumers who bought "small-batch" whiskies from craft distillers and...
Read More