August 3, 2017 – While craft beer lovers may be lamenting the sale of San Francisco's Anchor Steam beer to...
Read More
October 14, 2014 – Campari's Glen Grant Distillery in Speyside will be releasing a new 50-year-old single malt later this...
Read More
Southern California isn't the place you'd normally think of for a Bourbon to call home, but Steve Gertman picked the...
Read More
There's one question Diageo's whisky team has been asked for years — why can't we have more Mortlach single malt...
Read More
September 30, 2013 – Berry Bros. & Rudd, the London-based wine and whisky merchant, will export an edition of its...
Read More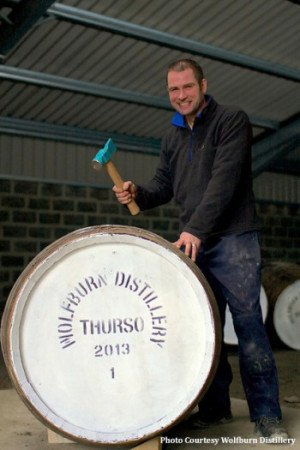 It's hard to keep things quiet in the close-knit Scotch Whisky industry, but that's exactly what the owners of the...
Read More
Ever have one of those conversations that seems like just a few minutes, until you look at the clock and...
Read More
Glenmorangie's Bill Lumsden, Ph.D. is regarded as one of the leading innovators in the whisky business. He's credited with creating an...
Read More
Bourbon's big, baby! So big that we've crammed four of Kentucky's best distilleries into one big episode of WhiskyCast. We'll...
Read More