Ice(land) and Whisky Go Together: Episode 808: March 1, 2020
Read Post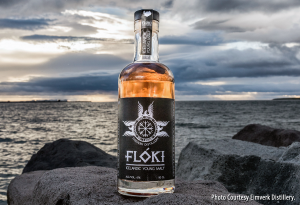 If you just needed a whisky-related reason to visit Iceland, we have one for you on this week's episode. Eimverk...
Read More
Dingle Whiskey: Oliver's Dream Realized (Episode 768: May 19, 2019)
Read Post
Oliver Hughes and his partners in Ireland's Porterhouse Group opened Dingle Distillery in late 2012, just as the Irish craft...
Read More
This week, we'll tell you about two upcoming opportunities to taste rare whiskies in Scotland and Kentucky. David Faughn and...
Read More
With St. Patrick's Day just around the horizon, it's time for Part 1 of a 2-part series on Irish Whiskeys....
Read More
The new issue of Malt Advocate magazine is out, and the cover story focuses on cask ownership programs. We'll talk...
Read More
With Valentine's Day almost here, thoughts of chocolate will certainly be on the minds of some whisky lovers…whether it's for...
Read More