Irish Whiskey…With an Oregon Accent! (Episode 790: October 27, 2019)
Read Post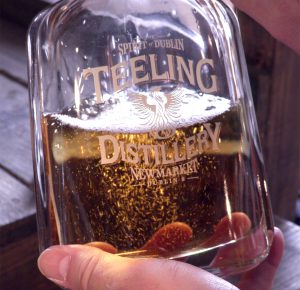 Alex Chasko isn't your typical Irish Whiskey master distiller and blender. For one, he isn't Irish. He grew up in...
Read More
Oxford, Mississippi is known for many things, but Bourbon isn't usually the first thing you think of. Chef John Currence...
Read More
Five years ago, Irish expats Jack McGarry and Sean Muldoon bet their futures on opening an Irish pub in New...
Read More
September 2, 2014 – Planning permission has been granted for Dublin's second new whiskey distillery this year, with the Dublin...
Read More
August 11, 2014 – Teeling Whiskey Company has started construction work on Dublin's first whiskey distillery since the closings of...
Read More
Kilchoman became Islay's newest distillery in 2005, about the same time Jean Donnay started making whisky at Glann ar Mor...
Read More
January 29, 2014 – Whiskey distilling will return to Dublin later this year, now that planning permission has been granted...
Read More